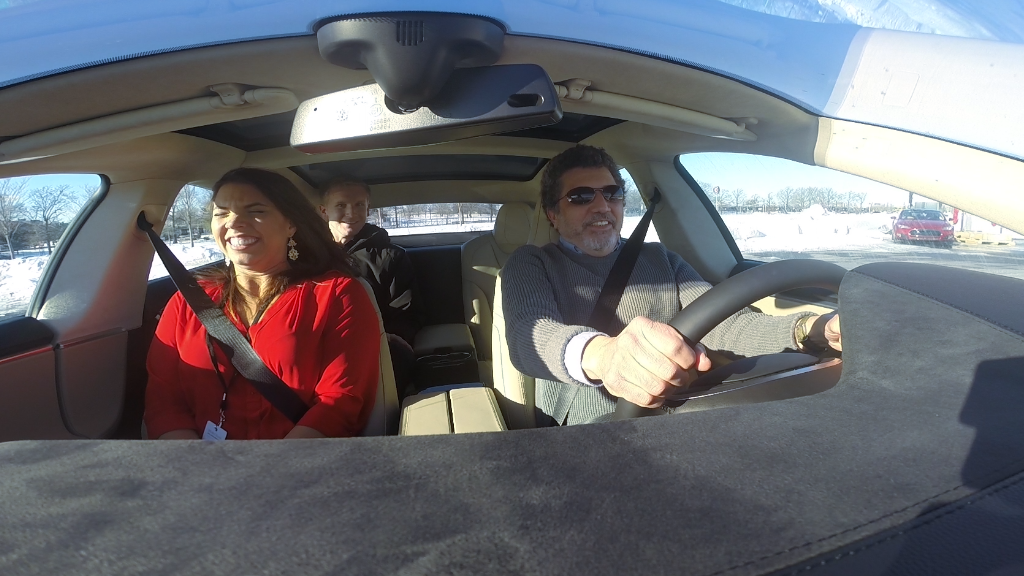 Stephen King feels the need for speed.
He boasted on Twitter Thursday about how he took his Tesla car to a dragstrip and reached 60 miles per hour in just four seconds. King said he topped 112 mph and likened it to driving a Star Wars X-wing Fighter.
There would be little trouble escaping from Jack Nicholson's deranged character in The Shining with that kind of speed.
Related: Cool cars from the New York Auto Show
King didn't say which version of Tesla's Model S car he was driving. The new all-wheel drive P85D comes with an "insane" mode that can reach a top speed of 155 miles per hour and reach 60 mph in just 3.1 seconds. But the rear-wheel drive 85 model is pretty fast itself. It can go from 0 to 60 in less than 6 seconds and tops out at 140 mph, according to the company.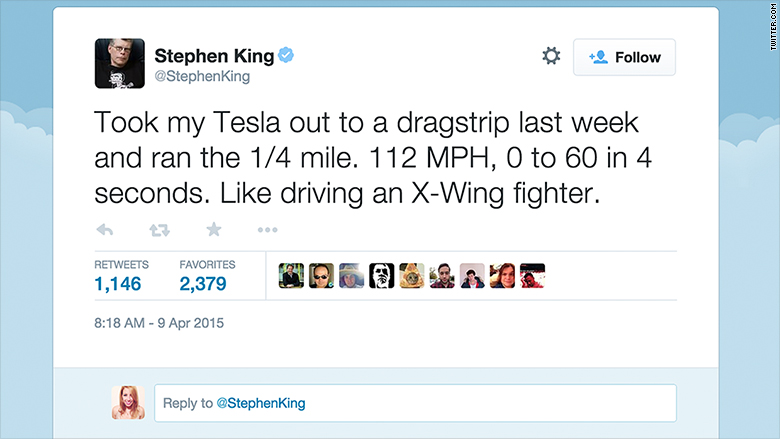 Speed comes with a cost. Tesla cars start selling at $75,000. The company announced Wednesday that all of its new cars will come standard with a dual motor and all-wheel drive.
Those looking for a more affordable Tesla (TSLA) are anxiously awaiting the Model 3, which Tesla hopes will cost between $30,000 and $40,000. But it could be years before that's available.