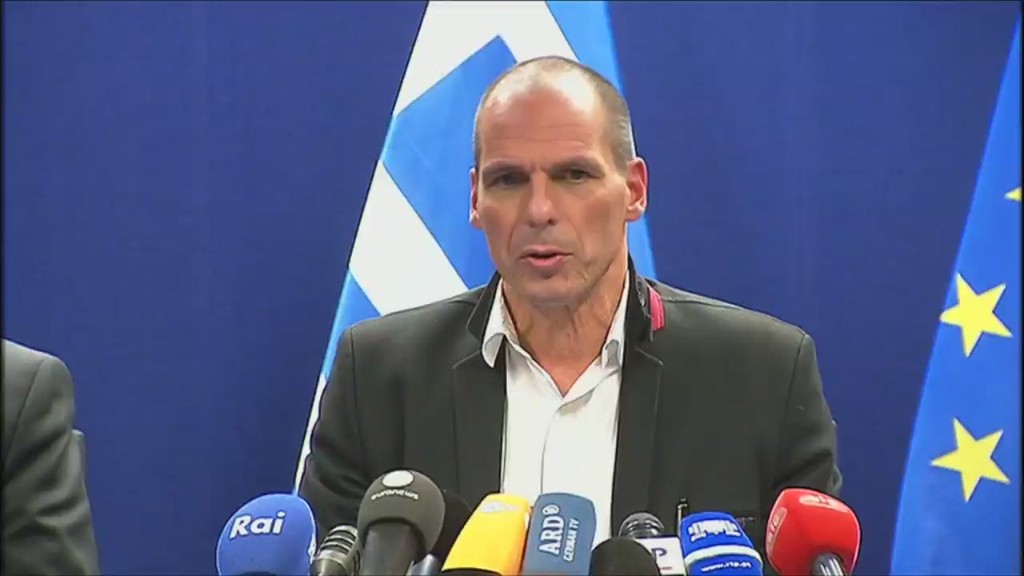 Phew. Europe can breathe again. Greece has made a crucial payment to the International Monetary Fund, the Greek finance ministry said Thursday.
Athens said the 460 million euros ($497 million) payment has been scheduled, dismissing rumors the government might not have enough cash to pay on time.
By sending the money, Greece has bought itself time to secure the final portion of its 240 billion euro international bailout.
Eurozone finance ministers agreed earlier this year to extend Greece's bailout program, but only once they're happy with the country's plans for economic reforms.
Athens is pushing for the money to be released as soon as possible, to avoid stumbling out of the eurozone.
Related: Get up to speed with the Greek debt crisis 3.0
The government submitted a new list of reforms last week, detailing the government's plans to tackle tax evasion and fraud.
But the list also includes a number of measures that are likely to spark a backlash from the creditors, including reversing earlier reforms that could cost the Greek government an extra 1.1 billion euros ($1.2 billion) this year.
The government is reported to be facing a bill of 1.7 billion euros for public sector wages and pensions by the end of the month.
The relationship between Greece and its creditors has deteriorated after the new Greek government accused the lenders of bullying over its 240 billion euros bailout, and demanded a renegotiation of terms or even another debt haircut.
Earlier this week, Athens stepped up the pressure by saying Germany owes Greece 279 billion euros for war damage. Berlin has rejected the claim.
Greek government bond yields declined after the government announced the payment would be made on time.
Meanwhile, the Greek economy is still hurting: Unemployment was 25.7% in the latest month, down slightly but still twice the rest of the eurozone, officials said Thursday.