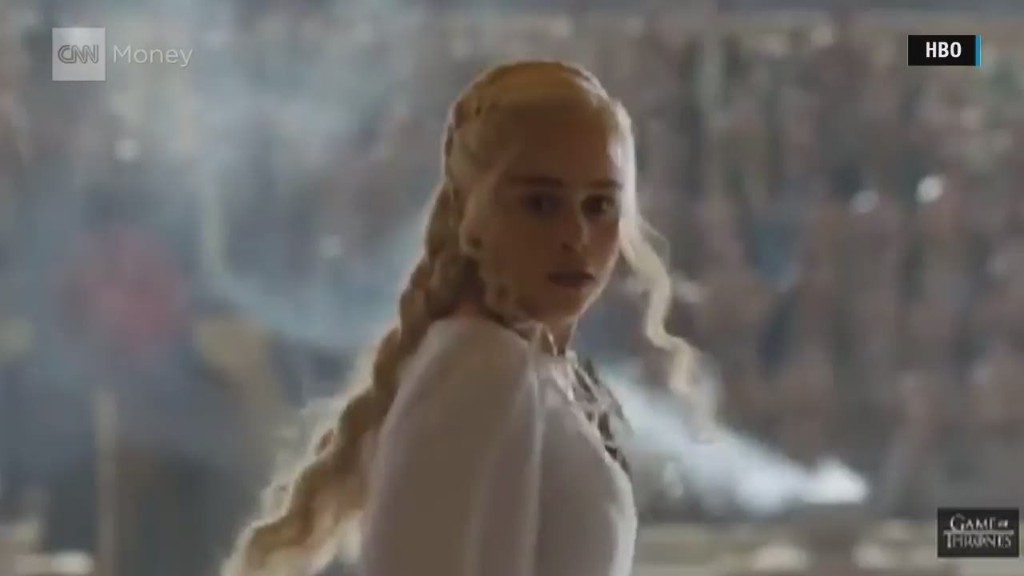 This weekend, fans everywhere will be able to watch "Star Wars," "Game of Thrones," and Netflix's new Marvel series, "Daredevil," all from the comforts of their phones.
This is because three of pop culture's biggest franchises are expanding their brands to new digital frontiers.
On Friday, Disney (DIS) and 20th Century Fox released all six of the popular "Star Wars" films for digital download -- the first time that the space saga has been available digitally.
At the same time, Netflix (NFLX) will kick off its multiyear series deal with Marvel by premiering "Daredevil" exclusively on the service.
Then on Sunday, HBO's "Game of Thrones" returns for its fifth season. The fantasy series could reach even more viewers this season now that people can access HBO without a cable subscription via HBO NOW, which also debuted this week.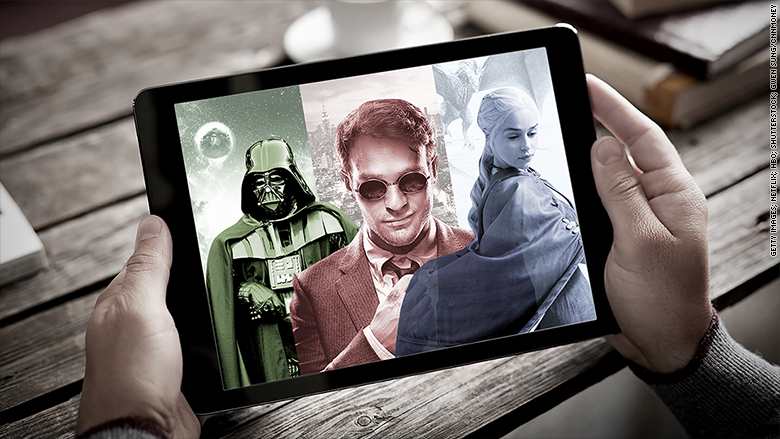 "'Game of Thrones' is the biggest show in our history, so of course it made sense to time the launch of HBO NOW to the new season," said Pam Levine, HBO's executive VP of marketing. "The opportunity to offer other platforms, and a new technology, as a way to give even more people access to 'Game of Thrones' was a natural decision."
The series was watched by 19.1 million U.S. viewers per episode last season, according to the network. This is across all platforms including original airings, replays, HBO GO, and on demand viewing. With HBO NOW, the series adds another platform for the show's avid audience.
"The 'Game of Thrones' audience is incredibly passionate," Levine said. "We're giving them now another way to [watch the show] if they didn't have access to it before. That's a great thing for the show and a great thing for the fans."
(HBO is owned by Time Warner (TWX), which also owns this website.)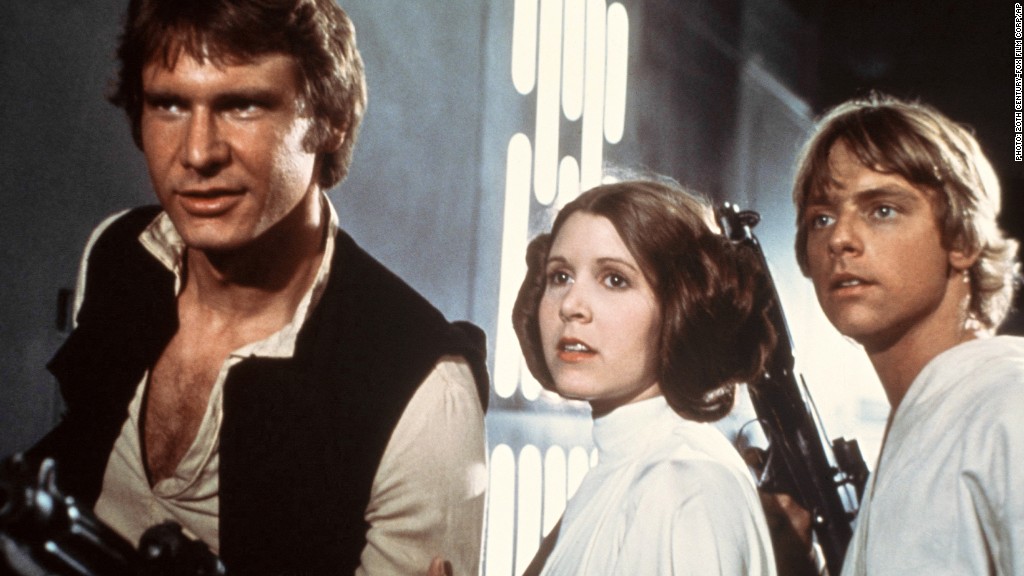 For "Star Wars," this will be a weekend long remembered by fans who are looking forward to traveling to a galaxy far, far away on any device they please.
"'Star Wars' fans have been waiting for this for as long as streaming video has existed," said Eric Geller, writer for the "Star Wars" fan site, TheForce.net. "So much of fandom is about hosting big watch parties... but fans also want the ability to drop into the universe whenever they feel like it."
Geller, who is also an editor at The Daily Dot, added that making "Star Wars" digital also makes it ubiquitous, which is "incredibly valuable for Disney as it tries to keep the franchise at the top of people's minds."
Related: 'Star Wars' films available for digital download for first time ever
And it's in Disney's best interest to keep "Star Wars" on top of people's minds when its seventh episode, "The Force Awakens," debuts in December.
And Disney owns the superhero comic book brand Marvel, so it has another shot at streaming success this weekend.
On Friday, Netflix debuts "Daredevil," the company's first original series based on the blind superhero.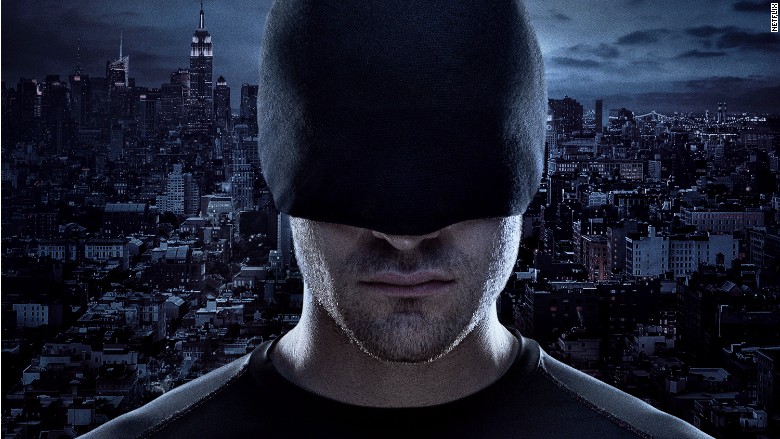 And this is just the start for Netflix and Marvel which are also developing shows for "Luke Cage," "Jessica Jones," and "Iron Fist."
Related: 4 in 10 TV households also subscribe to Netflix, Amazon or Hulu
With 4 in 10 TV households subscribing to some form of streaming service, streaming companies already offer full network content directly to consumers. Specific branded content -- like Marvel superheroes -- is a logical next step.
This was hinted by Disney CEO Bob Iger in February when he mentioned that there could be "opportunities" with a Disney branded service in the future.
It makes sense since the move works toward two ends.
New services like HBO NOW and Netflix allow media companies to hedge their bets on the future of media consumption while fans get what they want and even expect.
"The 'Star Wars' films have been released so many times that the only option left was digital," Geller added. "It's what fans growing up in this era have come to expect."