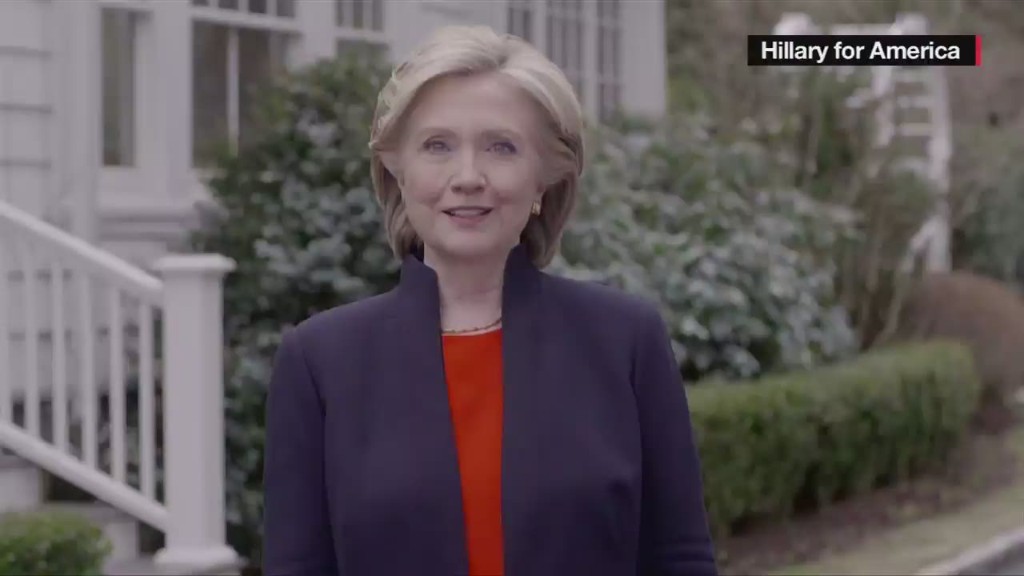 Hillary Clinton has made it official: She is running for president again. That's no surprise to anyone, especially the reporters on the "Hillary beat" who have been covering her like a candidate.
The New York Times was particularly early out of the gate. The paper shifted reporter Amy Chozick to its politics team to cover Clinton in the summer of 2013 -- 649 days before Clinton's announcement on Sunday.
By the end of that year, BuzzFeed put reporter Ruby Cramer on the "Hillary beat." CNN promoted White House correspondent Brianna Keilar to serve as its lead Clinton reporter in early 2014. And last spring, the Washington Post assigned the same role to reporter Anne Gearan, who had covered Clinton during her time as secretary of state.
Chozick, who covered Clinton's failed 2008 presidential bid for the Wall Street Journal, told CNNMoney that she has relished her time on the beat ahead of the campaign launch.
Related: Gloria Borger analysis - What is Hillary Clinton thinking?
"I've loved the past 18 months or so when I've mostly written enterprise stories, observed Clinton at low-key events in New York and elsewhere and had the time to study up and get to know the people who will be characters in the narrative that will begin to take shape after Sunday's announcement," Chozick said.
Chozick said she's been to Arkansas, where former President Bill Clinton served as governor for 12 years, at least six times. She said she has read every "credible" book on the Clintons.
"That time was critical because as soon as the daily grind of a presidential campaign starts it's hard to find time to sleep, much less thoroughly study your subject," Chozick said.
The early coverage speaks to Clinton's stature. Unlike other presidential aspirants, the former secretary of state is already a household name and one of the most recognizable people in the world.
Related: Hillary Clinton's economic plans need overhaul
News outlets have devoted far more resources to Clinton than potential general election foes like Jeb Bush or Scott Walker. That has only tightened the competition to break news on Clinton.
Earlier this year, the New York Times poached former Politico writer Maggie Haberman, widely considered to be the best-sourced reporter in Clinton's orbit, to supplement the newspaper's coverage of the Democratic frontrunner.
The Clinton-focused scribes will also face competition from veteran reporters like Glenn Thrush of Politico and Julie Pace of the Associated Press. On Saturday, Pace nabbed a scoop on the Clinton campaign's economic message.
The assignment is a potential career-maker. Campaign reporters have often followed candidates to the White House. Pace covered President Obama's 2008 campaign and continued to report on him throughout his first term. In 2013, the AP promoted her to White House correspondent.
Covering a candidate before she's officially a candidate posed certain difficulties to the reporters.
"It's been challenging and frustrating to know that there was a campaign forming and a message being crafted and people being hired, and really only being able to see and write about a small portion of it," said Gearan, the Washington Post reporter.
Gearan said she has spent much of the last year cultivating sources in Iowa. "I'm certainly ready to get on with it," she added.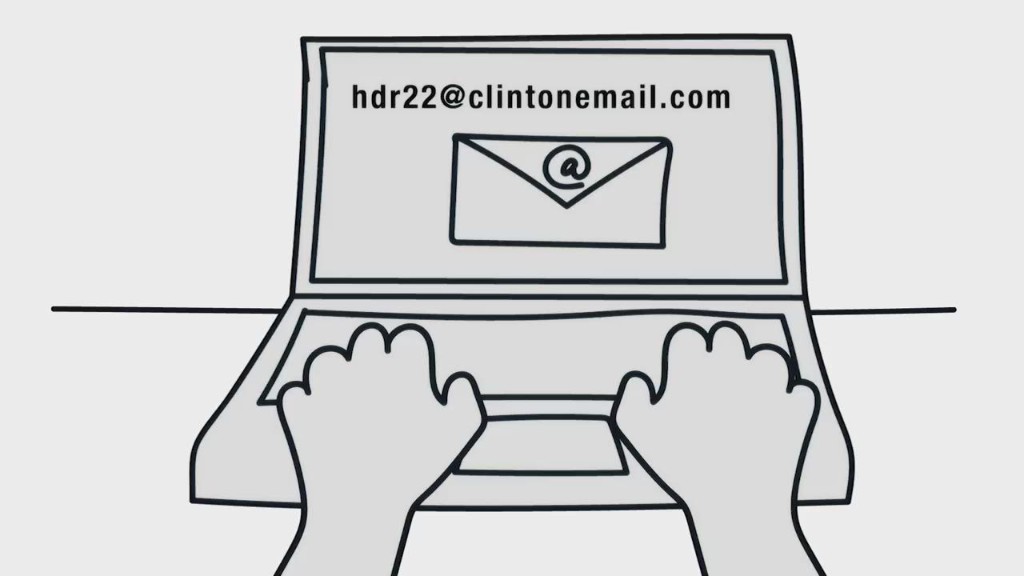 Clinton has given regularly scheduled speeches since last summer, and the recent controversy surrounding her use of a private email account at the State Department generated plenty of media attention. But many of the stories on Clinton's assumed presidential ambitions have been previews of her campaign.
"There's been a lot of stage-setting," Politico's Annie Karni said. "One story everybody is writing is what will Bill Clinton's role be. That's an important factor in the race and a big question to answer, but while we're in campaign-in-waiting mode, it is a stage-setting story."
Karni, who left the New York Daily News in March to cover Clinton for Politico, noted a tangible campaign development earlier this month.
Along with her colleague Gabriel Debenedetti, Karni reported that Clinton's team had signed a lease in Brooklyn for a campaign headquarters.
"If you think about it, signing a lease is a small thing," Karni said. "But it was something concrete to show us that it was coming and it took on new significance because there was nothing else official going on."
More news has trickled out since then. On Thursday, a group of reporters gathered at the Washington, D.C. home of Clinton campaign chairman John Podesta for an off-the-record dinner. Clinton's team hosted a similar gathering on Friday night in New York.
The dinners could be seen as an effort by Clinton to improve her complicated relationship with the press. At an awards ceremony last month, Clinton said, at least partly in jest, that she was interested in forging a "new relationship with the press."
"So here it goes. No more secrecy. No more zones of privacy. But first of all, before I go any further. If you look under your chairs, you'll find a simple nondisclosure agreement," she joked.
For reporters on the "Hillary beat," the outreach hasn't gone unnoticed.
"I'd say that everyone is trying to start off on the right foot, just being friendly as human beings and acknowledging that this is our job," Karni said. "There's an effort to start off on a collegial note and to get along."