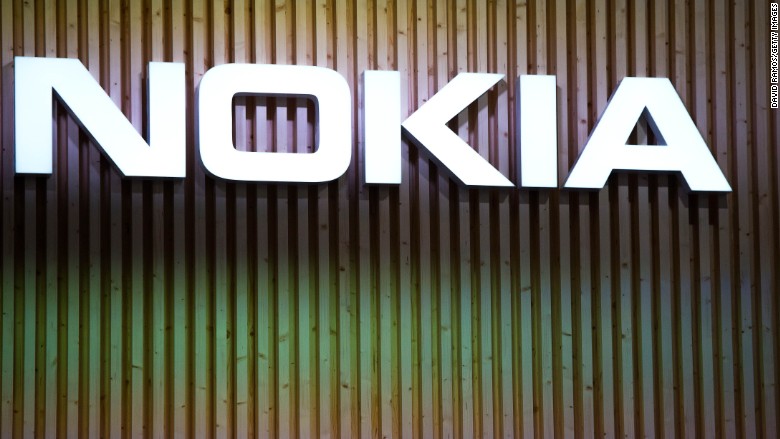 Another week, another big M&A deal?
Finnish telecommunications firm Nokia is trying to buy French competitor Alcatel-Lucent.
The companies confirmed Tuesday that they are in "advanced discussions" about a takeover, but still warned any potential deal could fall through.
Both firms provide equipment, infrastructure and support to the telecommunications industry.
A marriage between Nokia (NOK) and Alcatel-Lucent (ALU) would give the combined company more clout when competing with bigger rivals like Sweden's Ericsson (ERIC) and China's Huawei Technologies.
Related: Shell inks $70 billion deal as Big Oil gets even bigger
Nokia, which sold its handset unit to Microsoft (MSFT) last year, has a market capitalization of about €26.7 billion ($28 billion). Alcatel-Lucent is less than half the size, with a market value around €12.2 billion ($13 billion).
Traders responded to the announcement by selling shares in Nokia and buying Alcatel-Lucent.
Nokia's stock fell by 7% in Europe, while Alcatel-Lucent shares were surging by about 12%.
Nokia was once a giant in the mobile phone industry but was clobbered by Apple (AAPL) and Samsung (SSNLF). Nokia shares hit a peak in 2007 and then tanked.
Since selling its mobile phone business to Microsoft, the company has refocused on its telecommunications and broadband offerings.