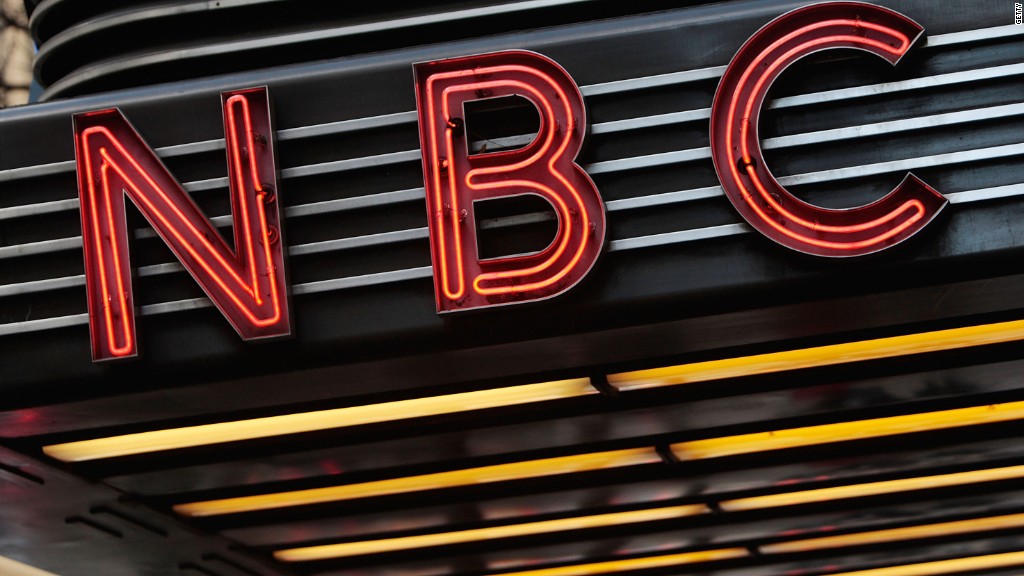 As speculation swirls about Brian Williams' fate at NBC, his predecessor is calling for patience.
In his first extensive public comments on the matter, Tom Brokaw, who held the anchor chair at "NBC Nightly News" for more than 20 years, called the controversy surrounding Williams' exaggerated tales a "really, really serious case."
"There's a process underway," Brokaw said at an event held at the University of Chicago's Institute of Politics on Monday night. "And the important thing is that the process is very carefully constructed, and we owe it to everybody -- including Brian and his family and certainly the people who work at NBC News who risk their lives everyday, and to the integrity of what NBC News has stood for all these years -- to let the process play out, to hear what the final conclusions are and then deal with it at that point."
The "process" Brokaw cited is an internal fact-checking investigation into fibs and exaggerations told by Williams over the years. It is being led by Richard Esposito, the news division's head of investigations.
Last week Vanity Fair reported that "people who have spoken to Esposito say his group has compiled a number of other incidents that, taken as a whole, paint a portrait of Williams as a man who has consistently burnished his stories."
Related: new details about NBC's handling of the Brian Williams scandal
Brokaw's behind-the-scenes role has been a tremendous source of intrigue. He remains a highly influential voice inside NBC News. Back in February, he swatted down a report that he had called for Williams' firing.
Vanity Fair elaborated on the frosty relationship between the two men. One "friend of Brokaw's" was quoted as saying, "Tom will never say this for the record, but I've talked to him about this, and I can tell you for a fact Tom is livid about this. Tom didn't push Brian out, but he didn't try to save him, either."
At Monday's event, Brokaw said the article by Bryan Burrough was "completely unsourced," an apparent reference to the use of anonymous quotes.
Burrough "never talked to me," he said. "The reporter never ever picked up the phone and asked me whether I said something, how I felt about something. It was outrageous."
(In an email Tuesday afternoon, Burrough said that's not quite true. "I sought comment from Tom Brokaw from the NBC publicity department," he said. "I was told he would not be available for an interview.")
So what is Brokaw's relationship with Williams, then? Brokaw didn't explicitly deny what Vanity Fair reported. He described the relationship as "cordial" in the past tense.
"There's been way too much speculation about it," Brokaw said, adding, "I want to say two things. One is that Brian and I had a cordial relationship. You know, it was tricky because he succeeded me and I had my own strong feelings about how things should be done, but I never interfered with it. And I would make suggestions from time to time."
Brokaw also said that Williams wrote him a "wonderful note" late last year, around the time of Williams' 10th anniversary in the anchor chair.
"Having said all of that, this is a really, really serious case, obviously," Brokaw said. He also called it "a very, very difficult time" for NBC and the people involved.
The University of Chicago forum was moderated by Politico's Roger Simon. It can be viewed on YouTube.
Brokaw's comments come at a time of widespread speculation about whether Williams will ever return to the "Nightly News" anchor chair. He is about two and a half months into a six-month suspension. Lester Holt is filling in.
Williams' fate will ultimately be decided by Andy Lack, who returned to the network last week to serve as chairman of NBC News and MSNBC, and NBCUniversal CEO Steve Burke.
At the event, Brokaw made a reference to another television star who's been embroiled in a storytelling controversy -- Fox's Bill O'Reilly.
Brokaw recalled that he had once been asked if network newscasts were doomed, and he responded that "if Bill O'Reilly, who's widely perceived by a lot of people to be the most popular guy on television news, if he were competing against the three networks, he'd be in a distant fourth place."
Brokaw continued, "He went nuts when that got out. 'I'm on cable, it's different and I'm the number one guy on cable' and, you know, he just attacked me for three nights running. I don't get in arguments with Bill O'Reilly because it's just not worth it, frankly."
The audience applauded, and Brokaw added, "He was right. He's number one in cable. But in the wider universe, much bigger than cable, he's way, way, way down the list."