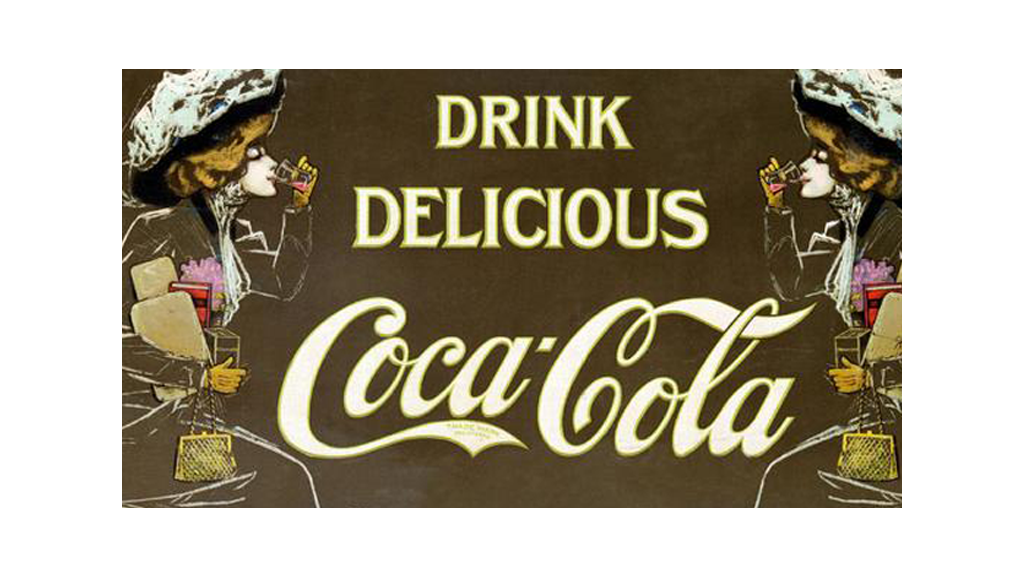 Coke has a bottle with your name on it...probably.
The beverage giant is bringing back a popular advertising campaign that involves printing first names on 20-ounce bottles of Coke, Diet Coke and Coke Zero.
This year Coke (KO) is increasing the number of names by four times to 1,000. They will also include nicknames such as "bro," "better half" and "sidekick."
In addition to names, Coke is rolling out bottles and cans with packaging that references special occasions, such as "Class of 2015," and more generic terms including "Team" and "Family."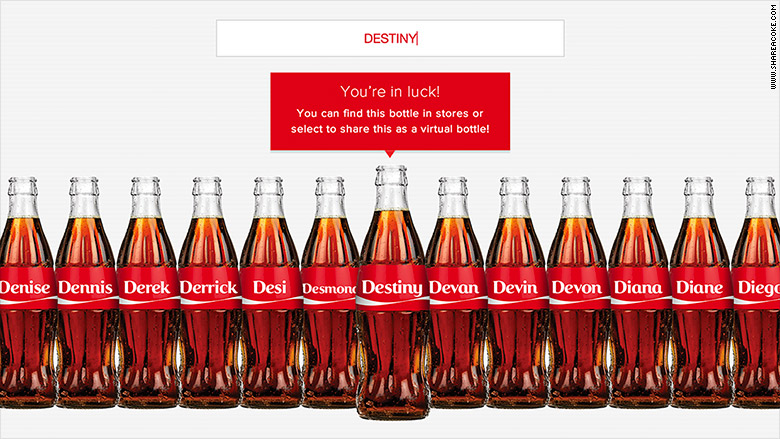 Related: Pepsi to replace Coke as NBA's official sponsor
The campaign officially starts in May, but Coke said personalized bottles have already started to hit store shelves.
Among the new names that will be appearing on Coke bottles are Desi, Shay, Emmanuel, Sheena and Destiny.
Larry, Art and Eddie also made the cut.
For people with less common names, Coke is offering the chance to order a custom bottle online emblazoned with a name or personal message. The 8-ounce glass "Share a Coke" bottles cost $5, plus $5 shipping. A six pack gets free shipping.
Related: Will.i.am is selling sheets made from old Coke bottles
The goal is to encourage Coke drinkers to share pictures of themselves and their "Share a Coke" bottles on social media. The company said last year's "Share a Coke" campaign was a huge success.
"We can't wait to see how fans share their amazing stories again this year -- in real life and through social media," said Jennifer Healan, a marketing director at Coke. "People invited Coca-Cola into their lives and took ownership of the campaign as a way of self-expression."