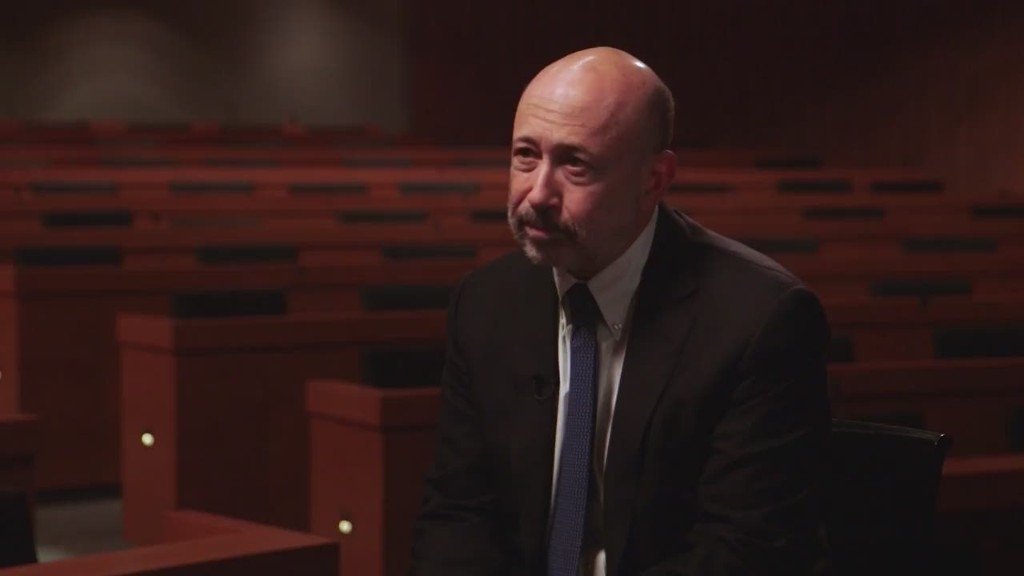 China's economy grew at its slowest pace since 2009 in the first quarter, increasing pressure on the central government to roll out stimulus measures.
Gross domestic product expanded by 7% in the first three months of 2015, compared to the same period last year, according to China's National Bureau of Statistics.
While that matches the expectations of economists surveyed by CNNMoney, it is quite a decline from the final quarter of 2014, when growth came in at 7.3%.
Moderate economic expansion isn't all bad news, said Andrew Colquhoun of Fitch Ratings. "It means the economy is adjusting to a more sustainable path -- we'd expect the economy to slow as it re-balances."
The strength of China's economy is often difficult to judge at the beginning of the year because of the Lunar New Year holiday. But recent data on manufacturing activity and exports have disappointed, and analysts expect slower growth going forward.
The downturn is putting additional pressure on the central government as it works to transition China to a consumption-led economy. Policymakers are also trying to avoid a sudden slowdown in economic growth, which could cause unemployment to surge and consumption to lag.
Experts say a downturn in China's real estate sector is the single biggest risk to the economy, which relies on the industry to boost growth and for new jobs. Other challenges include ballooning government and corporate debt.
Related: Economists are really worried about China's massive property sector
China's foreign exchange reserves have also fallen, a sign that speculative capital is leaving the country as growth concerns intensify.
Colquhoun said the People's Bank of China will need to respond to weakening growth with further monetary easing. The central bank already cut interest rates twice since late last year in an attempt to boost investment and shore up the economy.
GDP growth in China remains the most comprehensive gauge of the country's economic health. China averaged economic expansion of around 10% a year over the past three decades, making it the world's second-largest economy.
Economists forecast 6.8% GDP growth for this year, and even slower expansion at 6.5% in 2016, according to the CNNMoney survey. China recorded GDP growth of 7.4% in 2014, the worst in 24 years.
Despite economic stability concerns, Chinese stock markets have continued to surge to astonishing highs. While stocks swung between gains and losses on Wednesday, the benchmark Shanghai Composite is still up 28% this year. The Shenzhen Composite has spiked over 50% year to date, making it the world's top-performing stock market.