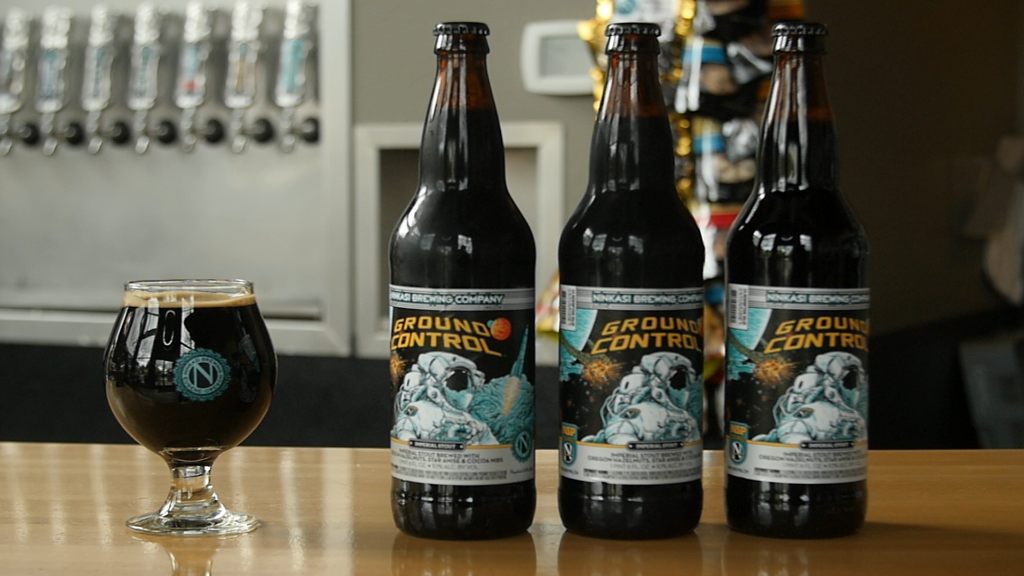 Ninkasi Brewing Company is taking beer to new heights.
The Eugene, Oregon-based brewery founded the Ninkasi Space Program in 2014. Its goal was to send a payload of brewer's yeast into space and bring it back to earth for mankind to enjoy.
Why? Because it could.
The result was Ground Control: an imperial stout brewed with Oregon hazelnuts, star anise and cocoa nibs -- and fermented with some very well-traveled yeast.
"This is all about exploring the future of brewing," said Ninkasi co-founder Jamie Floyd in a statement. "While [amateur rocket] groups are working to push the boundaries of access to space, we are hoping that our missions will help propel the brewing industry forward."
Related: Self-service beer taps coming your way
Ninkasi first launched a rocket in July 2014 in Nevada's Black Rock desert. It had built packaging so the yeast would survive 12 hours in the 108-degree weather. So when the yeast was discovered 27 days later, nine miles from its intended landing site, the space yeast had perished.
In October, Ninkasi tried a second launch with the help of commercial spaceflight firm UP Aerospace. The rocket was sent 77.3 miles into space and floated above the atmosphere for more than four minutes before falling back to earth.
This time, the six vials of yeast were swiftly retrieved by a U.S. Army helicopter and transported back to Ninkasi's lab, where it was tested and brewed into the first beer made from yeast that traveled to space and back.
Spending a short amount of time in space doesn't fundamentally change the yeast. According to Floyd, the space yeast performed the same as its earthly counterparts. However, yeast can only survive in a very narrow range of temperatures, so sending it to space and back is no small feat.
And of course, anything that gets launched into space comes with a hefty price tag. Ninkasi spent about $80,000 on the project.
While this is the first time a beer with ingredients from space will be made available to the general public, Ground Control is not the first space beer.
In 2009, Sapporo released beer brewed with "space barley," the result of barley seeds that were kept in space for five months. That brew was sold through a lottery system with a price tag of 10,000 yen per six pack (about $80 U.S.).
Ground Control is available in very limited supply and will retail for just under $20 in 22-ounce bottles.