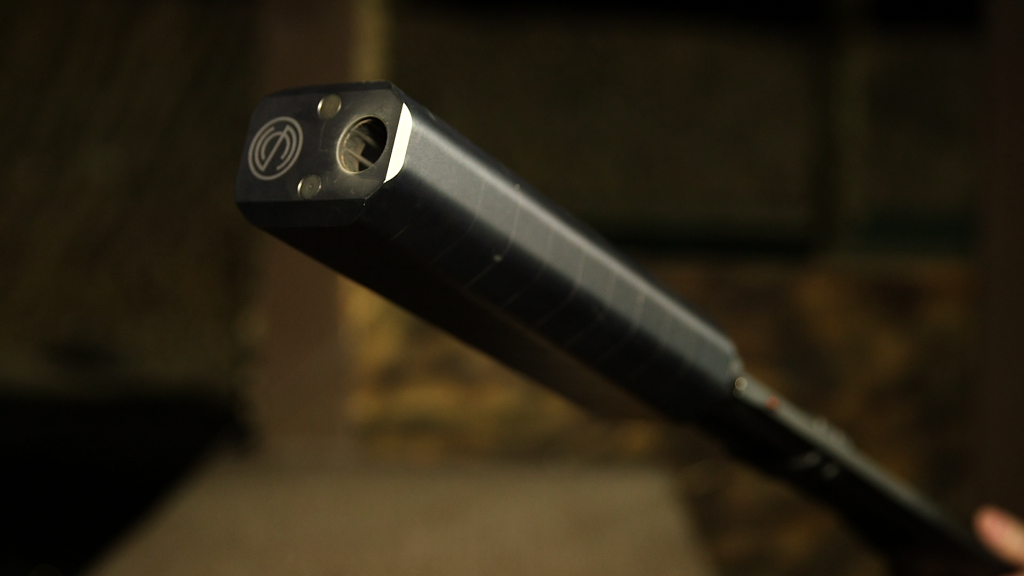 America's leading gun maker is raising its targets.
Smith & Wesson (SWHC) shares soared 13% Wednesday as the company announced that firearm orders are picking up again. Sales in recent weeks have been better than expected.
The company now forecasts sales of between $175 million to $179 million for the quarter. That's up 8% from its projection just six weeks ago and will help boost the company's earnings as well.
Investors are sensing potential in the gun market again. The company's stock is now up a whopping 50% since the start of 2015.
Smith & Wesson gun sales hit a record of $626.6 million last year. The company won't be anywhere near that for this fiscal year, which runs through the end of April, but the pick up in orders recently may signal a turning point. Its latest projection is for full-year sales of between $546 million and $550 million -- about on track with 2013 numbers.
Related: Boom - Gun sales rebound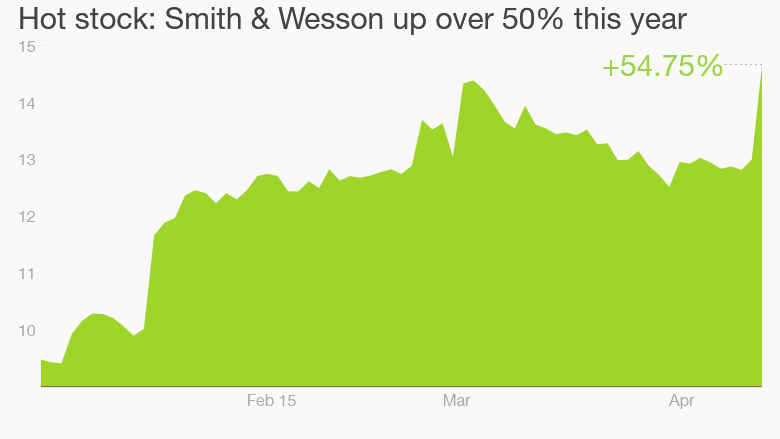 Investors appear to be reading today's update from Smith & Wesson as a sign of the market overall getting back on track.
Sturm, Ruger & Co. (RGR), the other publicly traded U.S. firearm manufacturer, also saw its shares jump almost 10% in early trading. Its stock has also jumped phenomenally since the start of the year.