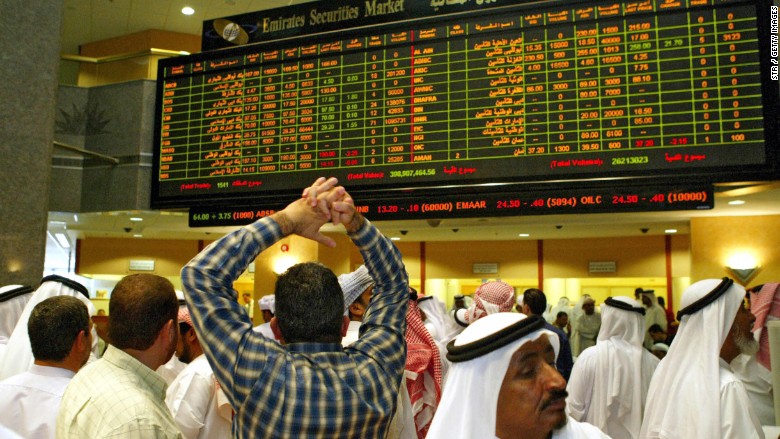 Saudi Arabia will welcome Wall Street soon.
The oil-rich nation is opening its stock market -- the largest in the Middle East -- to foreign investors on June 15, the government announced Thursday.
The Saudi market -- worth an estimated $530 billion -- is more than double the size of the Tel Aviv stock exchange in Israel.
Previously, only Saudi-based investors could buy stocks there. By mid-June, international firms will be able to buy stocks in the country's exchange, the Tadawul All Share Index. This will likely encourage mutual funds and ETFs to add some Saudi stocks to their holdings, especially in emerging market funds.
Related: Saudi Arabia: The next big emerging market?
The move could put Saudi Arabia in the same breath as major emerging market countries like Brazil and India, although it's still classified as a "frontier market" currently.
The Saudi market is largely dominated by energy-related companies and financial firms. The index is up 11% so far this year.
Saudi Arabia's international market opening comes on the heels of China making it easier for foreign investors to buy Chinese stocks in November.