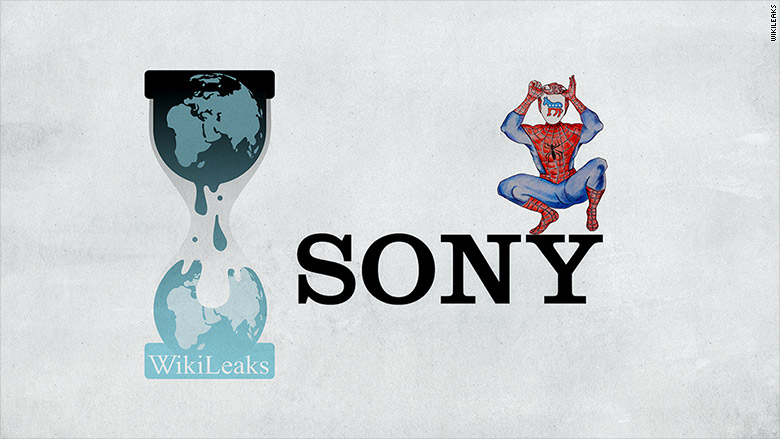 Wikileaks on Thursday published a searchable database of every Sony email and document that was stolen by hackers last year.
The U.S. government blamed North Korea for the hack that destroyed computers at Sony Pictures, temporarily shut down the movie studio and exposed embarrassing emails from top executives.
It even resulted in Sony Pictures Entertainment's co-chairman Amy Pascal's resignation.
These files have already existed online, hosted on computers around the world. But now they're easy to find on Wikileaks.org.
WikiLeaks editor-in-chief Julian Assange justified the tactic this way: "This archive shows the inner workings of an influential multinational corporation," he wrote in a statement. "It is newsworthy and at the centre (sic) of a geopolitical conflict. It belongs in the public domain. WikiLeaks will ensure it stays there."
In a statement, Sony blasted Wikileaks: "The cyber-attack on Sony Pictures was a malicious criminal act, and we strongly condemn the indexing of stolen employee and other private and privileged information on WikiLeaks," a spokeswoman said. "We vehemently disagree with WikiLeaks' assertion that this material belongs in the public domain."
Wikileaks' action is a sharp departure from the method taken by journalists in the mainstream media.
When the Sony hackers sought attention to hurt the company over the holidays, they posted several batches of illegally obtained documents online. Corporate files and messages were exposed to all. But the data dumps were huge. Only the most patient journalists combed through the files and selected tidbits considered interesting or relevant.
Sony (SNE) hired a high profile litigator, David Boies, to help stop the publication of the leaks.
Wikileaks -- being an anti-authority, rebel news organization -- is taking a stand under the flag of transparency. In its announcement, the organization said the world deserves to look through Sony's documents because they "offer a rare insight into the inner workings of a large, secretive multinational corporation."
It cites Sony's ties to the White House, its influence on lawmaking and policy, and its ties to the U.S. military-industrial complex.