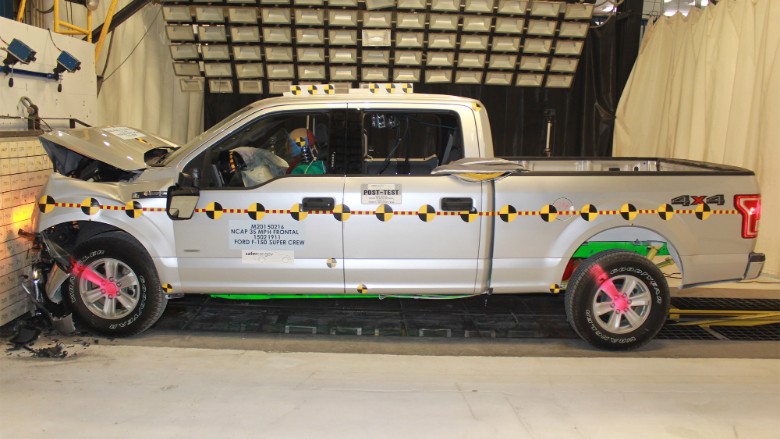 The new F-150 with an aluminum body is safer than the steel version, according to a new crash test.
The National Highway Traffic Safety Administration gave its top rating to the 2015 F-150 Super Crew, granting it five stars for both the frontal and side impact tests and four stars for the rollover rating.
The previous model got an overall rating of four stars, and only three stars for the frontal crash.
The Ford (F) F-150 is the best selling vehicle in the United States. Ford did a major redesign this year, using aluminum to cut 700 pounds of weight and improve its fuel efficiency.
Competing full-size pickups in the current model year had mixed results. General Motors' (GM) Chevrolet Silverado and GMC's Sierra both got five-star ratings like the F-150, while the Ram 1500 got only four stars overall and in the frontal crash. Those trucks still use steel side panels.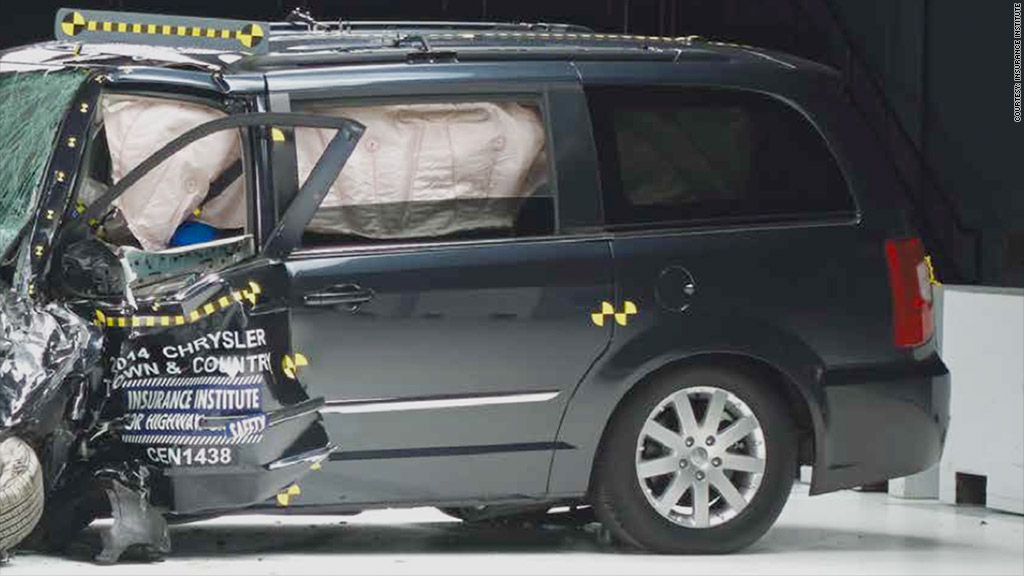 Ford said the 2015 F-150 has new 31 safety features as part of its design, including a "12-corner front crush horn" to dissipate more of the impact in a frontal crash and protect the truck's occupants, as well as high-strength adhesives to join the parts together which that in some cases are stronger than traditional welding.