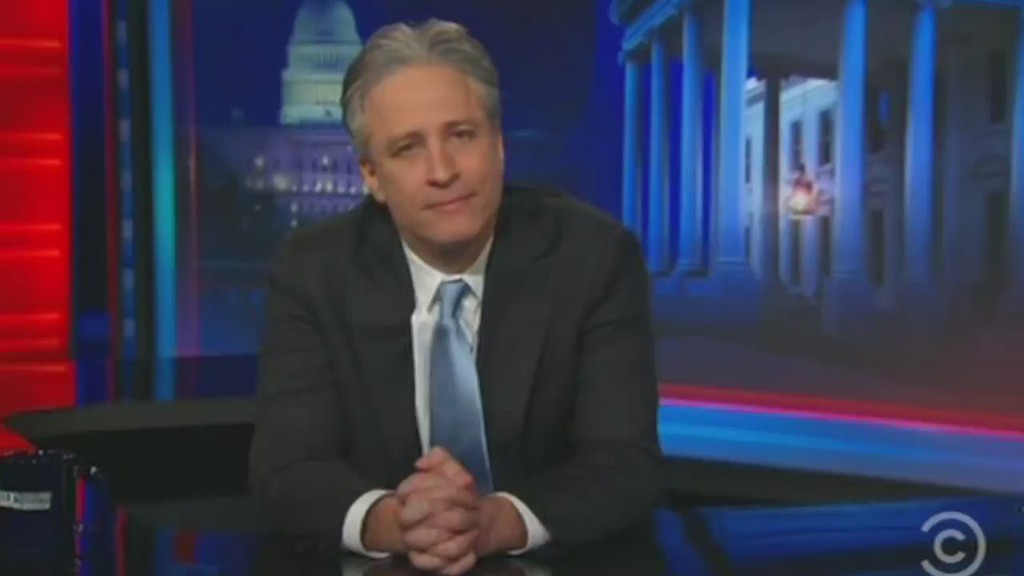 Even Stephen Colbert didn't want to be the one to replace Jon Stewart on "The Daily Show."
"Star Wars" creator George Lucas, who was being interviewed by Colbert at the Tribeca Film Festival, took the opportunity to ask the former "Colbert Report" host why he wasn't taking over for Stewart.
"I don't want to be the guy to take over for Jon Stewart," Colbert responded on Friday. "I worked for Jon Stewart on that show, my memories will always be of him being the keenest, most intelligent, most beautifully deconstructive mind... and I would never -- however successful I'd be -- get underneath his shadow."
Colbert added that "someone who doesn't know him as well, or love him as much" might have a better time hosting the show than he ever would.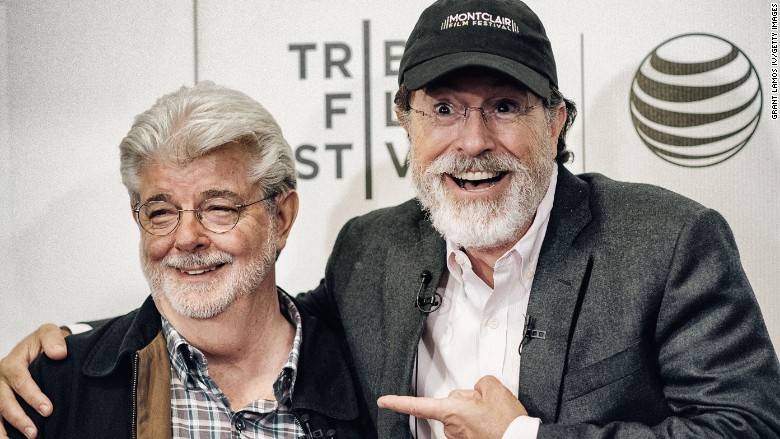 Sporting a gray beard, Colbert also sharply shot back at Lucas who said that the host was moving to late night where viewers would instead fall asleep rather than watch his show.
"I love it when people say, 'Why are you going into late night?' I was at 11:30 and now I'll be moving to 11:35," Colbert said to a laughing audience. "I'll drink a cup of coffee, and stay up five minutes later."
Instead, Colbert replaces another late night legend when he takes over CBS' "Late Show" from David Letterman in September.
Related: Why Jon Stewart quit 'The Daily Show:' Increasing 'dissatisfaction'
In an interview with the Guardian over the weekend, Stewart explained that he was leaving "The Daily Show" due to growing dissatisfaction as host regarding the cyclical nature of media topics he tackled on the show every night.
Colbert -- like Steve Carell, John Oliver, and Olivia Munn -- is just one of the many "Daily Show" correspondents who have gone on to great careers once leaving the show.
Another correspondent, Trevor Noah, is also moving on to bigger things after being named as Stewart's replacement in March.