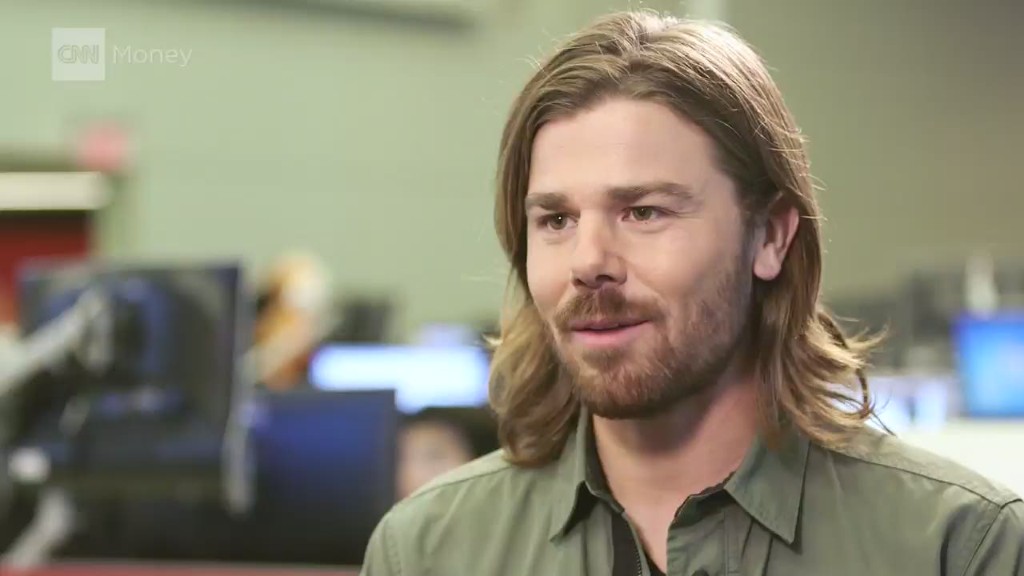 Turns out guaranteeing employees a $70,000 salary is great for business.
Gravity Payment CEO Dan Price has been flooded with both new clients and job applicants since he unveiled his promise to pay all of his employees at least that much money.
"It's fair to say we've had a huge outpouring of support," said Price, who slashed his own pay to fund the higher wages.
Price said the news has brought in dozens of new clients, making it the best week for new business in the company's 11-year history.
The firm has about 15,000 clients and handles about $10 billion in payments every year.
Related: CEO takes 90% pay cut to give workers huge raise
Price will consider expanding his staff of 120 if the new business keeps coming, and he'll have no shortage of job candidates.
Gravity has received more than 3,500 job applicants for the two openings it currently has posted, for a sales rep and a support staffer. That's up from the 300 to 400 applicants it usually gets for a position.
Existing clients have also been 100% positive so far.
"I'm actually shocked by the reaction from businesses," he said. "It has me on cloud 9."
But he said he knows that Gravity will have to provide the best service to its new customers in order to keep them.
"In the short-term [news reports about the pay] could help demand for our services," he said. "But clients won't stay with a company that's not providing a superior value."
About 70 of the company's 120 workers will have their pay raised to $70,000 over the next three years, with about 30 of those workers will have their pay doubled.
Price cut his own salary from nearly $1 million to $70,000 and lowered the privately-held firm's profit target to make the change.