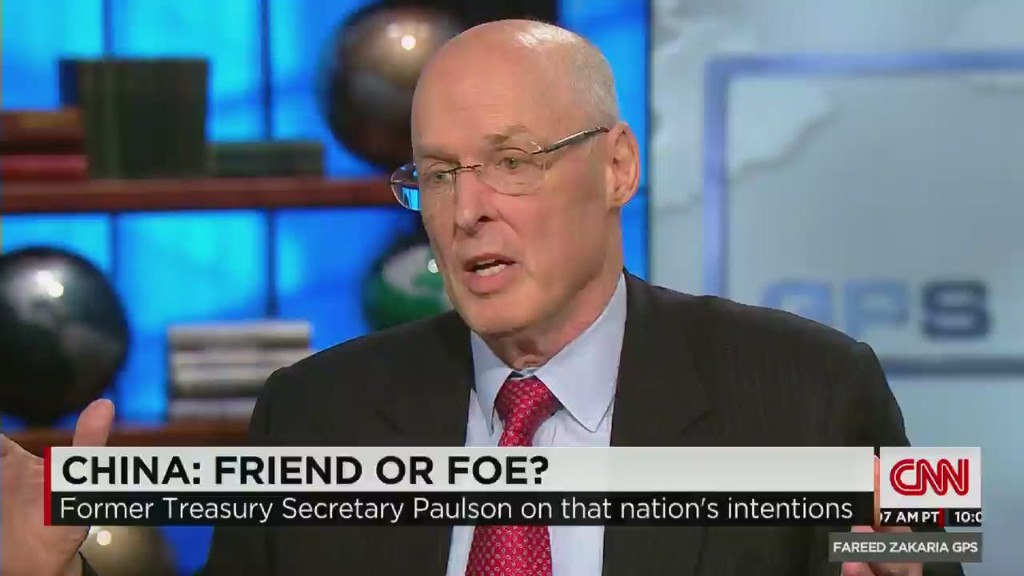 China's central bank is kicking into gear, launching new stimulus designed to counter the country's slowest economic growth in six years.
The People's Bank of China announced on Sunday that it will lower the amount of cash that large banks must keep on reserve by 1% to 18.5%, a move that should boost the economy by freeing up money for banks to lend.
Economists have expected the central bank to act, especially after a slew of disappointing economic data last week. First quarter GDP growth came in at 7%, the worst since 2009, and a host of other figures were weaker than anticipated.
But analysts said the magnitude of this move shows just how worried policymakers are over economic growth. The last time Beijing slashed the reserve requirement ratio by 1% in a single go was during the height of the global financial crisis.
"While additional reserve requirement ratio cuts were expected throughout 2015, the size and timing of this cut indicates leaders are more deeply concerned about the state of the economy than official comments previously indicated," wrote IHS economist Brian Jackson in a research note.
Related: China's economic growth drops to slowest pace since 2009
Economists expect the PBOC to again lower the reserve requirement ratio and cut interest rates later this year in order to meet the government's GDP growth target of about 7%. The government has cut rates twice since last November.
The central bank's policy shift may also be aimed at neutralizing the negative impact of new stock trading rules. China's securities regulator issued guidelines on Friday that clamped down on margin trading, while making it easier to short stocks.
The Shanghai Composite swung between gains and losses Monday before ending the day down 1.6%, though the benchmark index has surged 31% so far this year. The Shenzhen Composite also dropped 2%, but has spiked around 50% year to date, making it the world's best performing market.
Chinese markets have continued to rise this year despite poor economic prospects, bolstered by a belief that the government will continue to act to support growth.
"We don't see any solid foundation in economic data for recent stock market gains, but as long as policy makers are still easing, it is hard to see the rally petering out any time soon," wrote Mark Williams of Capital Economics in a research note.