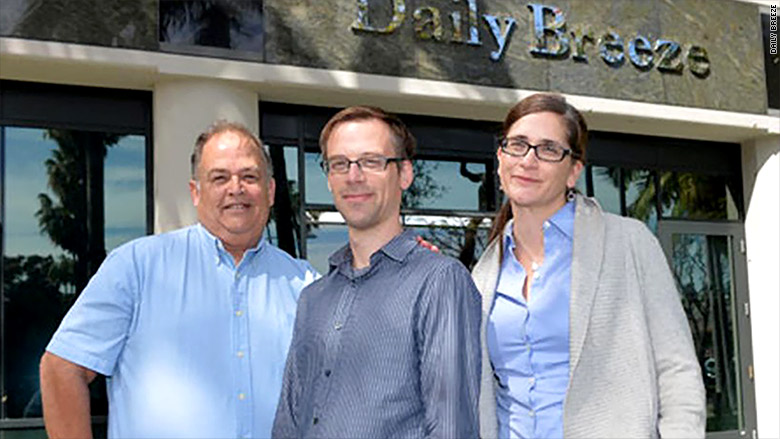 The Pulitzer Prize is journalism's top award, a celebration of all that is good about the profession. This year it also highlights how hard it is to make a living in local news.
That's because this year's Pulitzer winner for local reporting, Rob Kuznia, has already left the field for a job in public relations. The main reason: Money.
As the education reporter at the Daily Breeze in Torrance, California, Kuznia wrote an investigative piece that revealed excessive pay for a local school superintendent of a small, cash-strapped district, as well as other misconduct. The story prompted a federal investigation.
But Kuznia left the paper in August, after 15 years in the business.
"I was able to pay the rent. But I wasn't able to save anything. A house was a pipe dream," said Kuznia. "It's nobody's fault, it's just the way it was."
Kuznia started the Daily Breeze in 2010 and he said that soon thereafter the newsroom was forced to take a 5.5% pay cut. In subsequent years, his pay stayed put while the cost of his benefits kept going up.
Related: 2015 Pulitzer Prize winners named
"It's the kind of thing if I was in my 20's I would have been OK with. But I was approaching 40, so it was scary," he said.
He got a raise after his award-winning investigation was published, but that only brought him back to his starting salary.
While he speaks highly of his editors and colleagues at the paper, he worried about the future of a small local newspapers, especially when even major national papers like the New York Times and USA Today are struggling financially and dealing with layoffs.
The Daily Breeze "was viable as a job, but not viable as a place you would retire from," he said.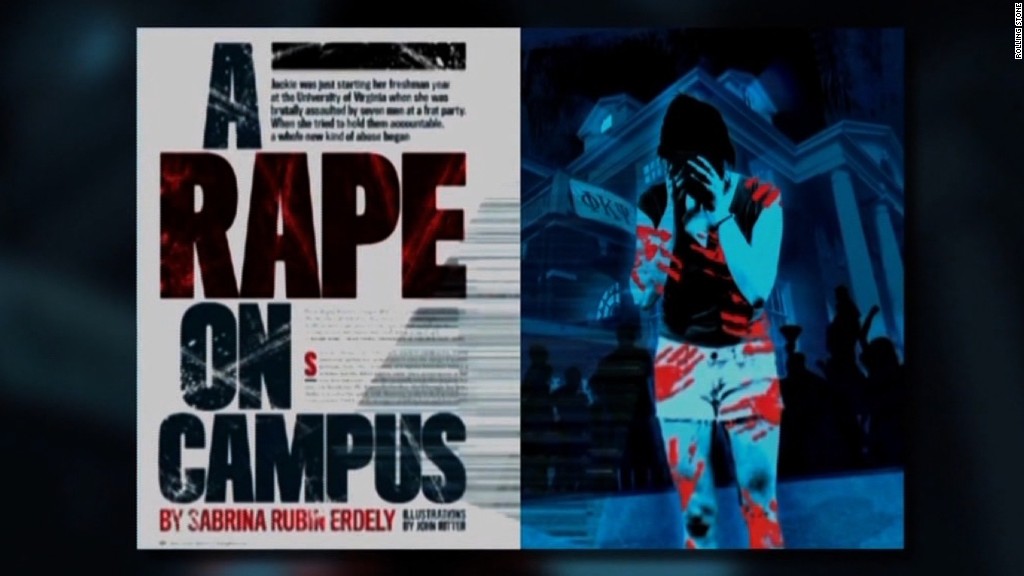 He first looked for jobs at bigger media outlets without any luck. He's now working in public relations for the Shoah Foundation at the University of Southern California, which is dedicated to collecting and distributing video interviews with survivors and witnesses of the Holocaust and other genocides.
"When the offer came my way, I couldn't pass up. Not because I was getting a huge raise, but because it's a laudable organization that's doing interesting work and significant work," he said.
But he's still open to journalism job offers.