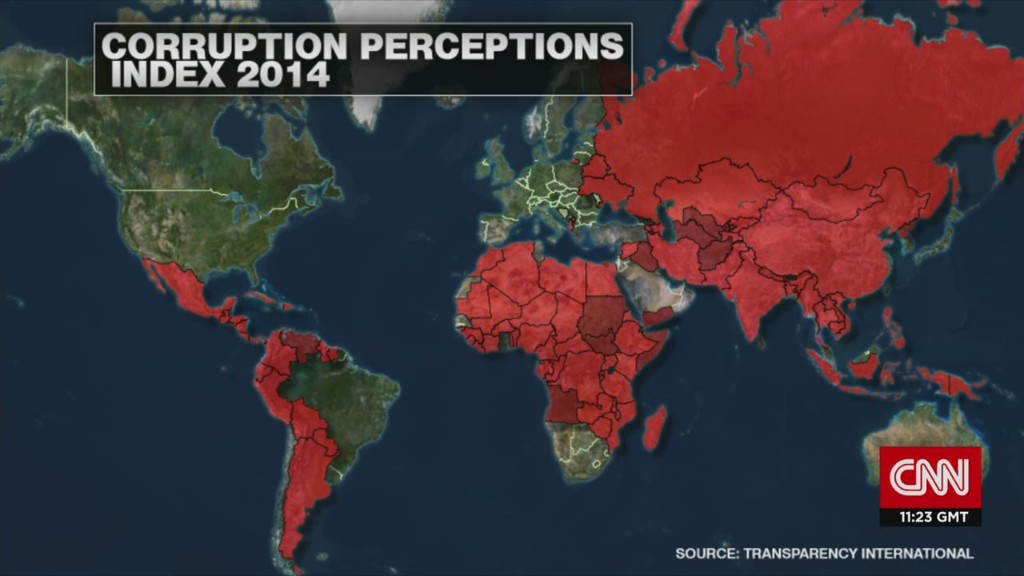 Huge stacks of cash, boxes of jewels and a pure gold statue of Chairman Mao: These are just a few of the items confiscated from Chinese officials during an anti-corruption drive now in its third year.
Hundreds of thousands of Communist Party officials, including major party bosses as well as local functionaries, have been caught up in the crackdown. Experts cite various motivations for President Xi Jinping's campaign: an attempt to purify the party, consolidate power or boost public confidence in the leadership.
Many specifics of the operation remain obscure, but a few outrageous details have spilled into public view. When officials are charged by investigators, a rundown of their secret fortunes is occasionally reported by state media.
Some are breathtaking in their scope. Here are a few of the choicest examples:
Wei Pengyuan
The investigation into senior energy official Wei Pengyuan took a dramatic turn in May 2014, when prosecutors said they had found more than 200 million yuan ($32 million) in corrupt payments stashed in his home.
It took a while to determine the extent of the coal official's wrongdoing -- authorities used 16 counting machines to add up all the loot, four of which broke under the strain, according to multiple state media outlets.
Wei's cash hoarding habits may resemble those of Scrooge McDuck, but they reflect a big problem facing corrupt officials with millions to hide: The largest note China produces is worth just 100 yuan ($16).
The probe of Wei's activities wrapped up in January, and his case has been referred to prosecutors in Hebei province.
General Xu Caihou
One of the highest ranking military officers to be rolled up in the anti-corruption offensive also had a big hoarding problem. Xu Caihou was caught with more than a tonne of cash in his home.
But that's not all: Xu also had a hidden stash of precious gems, according to media reports. In all, the general had so much cash that it took a week to count, and 12 trucks to haul it away, according to local media.
Soldiers would pay Xu bribes in exchange for promotion. Xu stashed the money in a box marked with the soldier's name. Local media said the boxes contained millions of yuan, and many had not been opened.
Xu died of bladder cancer in March.
Ma Chaoqun
Ma Chaoqun was a relatively low ranking government official, having risen to become manager of a district water supply company in Hebei Province.
But Ma didn't let that slow him down. When he was busted, investigators found 120 million yuan ($19.4 million), bars of gold and ownership documents for 68 homes, according to multiple state media outlets.
"Ma dares to take money from everyone and from everywhere," state media reported. "No money, no water."
Lieutenant General Gu Junshan
Authorities only found four truckloads worth of loot when they raided one of Gu Junshan's homes in January 2013.
But the logistics officer had a flair for the dramatic. Authorities confiscated 20 crates of expensive liquor, and a number of gold items, including a boat, wash basin and Mao Zedong statute, according to Caixin, a respected Chinese publication.
Gu was charged last year with embezzlement, bribery, misuse of state funds and abuse of power.