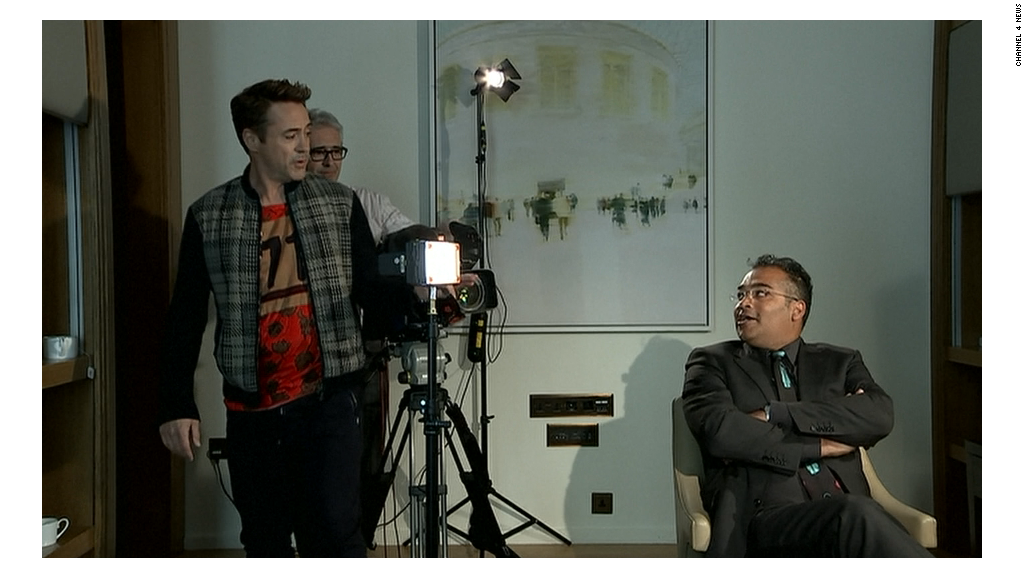 Robert Downey Jr. can take on multiple villains as Iron Man, but when it comes to questions about his past the popular actor would rather duck.
During an interview promoting the upcoming "Avengers: Age of Ultron," Downey walked out on Britain's Channel 4 reporter Krishnan Guru-Murthy after the anchor pressed the actor on quotes from Downey's past.
"Are we promoting a movie?" Downey visibly uncomfortable asked Guru-Murthy.
This led to Downey cutting the interview short saying to Guru-Murthy on his way out, "You seem okay. It's just getting a little Diane Sawyer in here."
The line of questioning that led to Downey's walk-out regarded a 2008 interview with the New York Times in which Downey was quoted as saying, "You can't go from a $2,000-a-night suite at La Mirage to a penitentiary and really understand it and come out a liberal."
Related: Marvel names new directors for 'Avengers: Infinity War'
Downey responded to the question saying that opinions change and that he wasn't really sure what he was trying to say back during that interview.
Guru-Murthy, not satisfied with the response, kept pushing.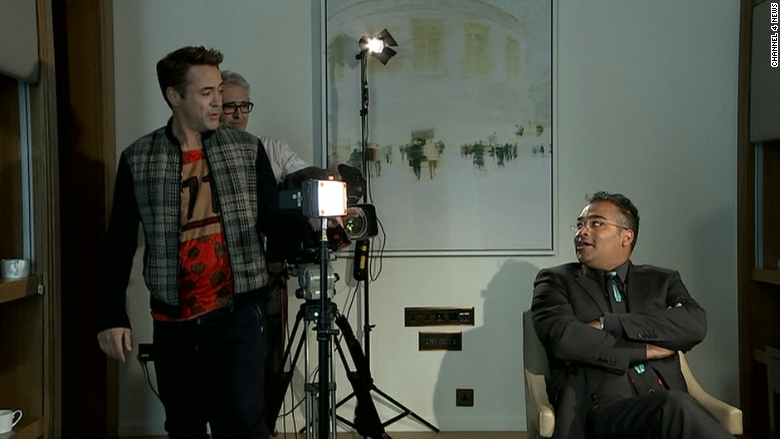 "You say we're promoting a movie... but we'd also like to talk a little bit about you. I don't know how comfortable you are talking about yourself," the anchor said.
"You have as much time as anyone else will," Downey responded with a smile. "Your foot is starting to jump a little bit, you better get to your next question."
Related: Downey Jr. May be 'Captain America's' hero
The interview broke down once Guru-Murthy began asking the actor about his "dark periods" and checkered past with drugs and drinking.
"I'm sorry... what are we doing?" Downey said.
Soon after the interview, Guru-Murthy posted a link to the interview on Twitter with the caption, "a steely moment from Ironman [sic]."
Downey, along with his other Avengers cast members, is on a publicity tour promoting "Ultron" which some box office analysts are predicting to be the biggest opening in box office history.
"Avengers: Age of Ultron" opens May 1.
Representatives for Robert Downey Jr. did not immediately respond for comment.