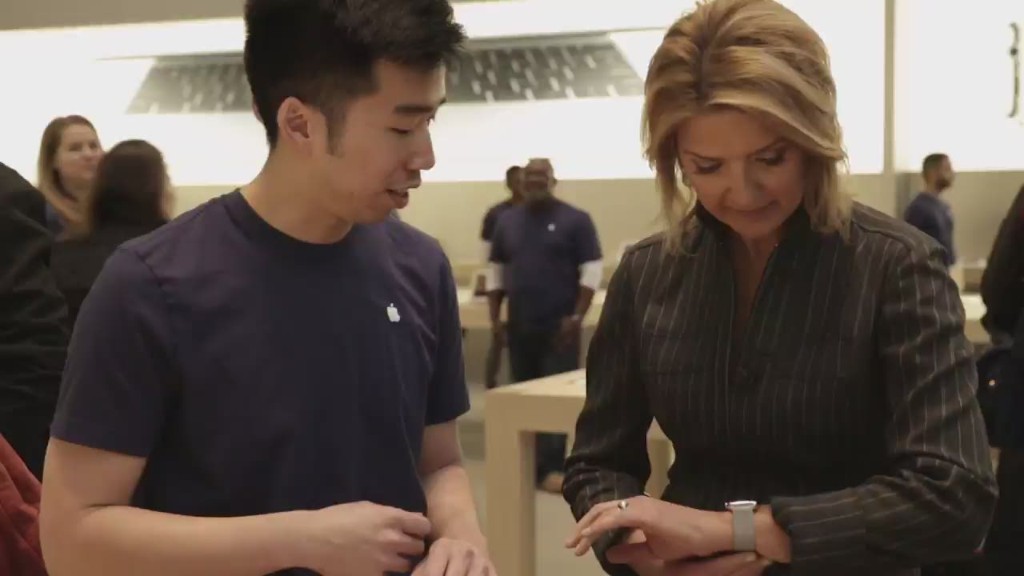 If you weren't among the first to pre-order an Apple Watch two weeks ago, your options for getting one before June are pretty limited.
You could pay a lot of money for an Apple Watch on eBay. Or you could keep your fingers crossed and hope that you have a really thoughtful significant other who already bought you one.
But now Apple (AAPL) is adding a third option to the list. Apple developers received an email this week allowing them to enter a lottery to buy an Apple Watch Sport with a 42mm silver aluminum case and a blue sport band. The best part: It's guaranteed to ship by April 28.
To take part in the random drawing, developers have to enter the lottery by Thursday at 1 p.m. ET. Apple says "quantities are limited." The news was first reported by MacRumors.
Apple wants to get the smartwatch in the hands of developers as quickly as possible, because the company wants to increase the number of apps available on the Watch.
If you're not a developer, don't worry -- you can become one for $99.
Apple is facing a major Watch supply shortage, and shipping dates for pre-orders are extending into July for some models. Apple scrapped plans to make its new smartwatch available for purchase in stores this Friday.
You can still pre-order an Apple Watch online, and you can make an appointment to try one on in an Apple Store. But you'll likely have to wait until at least June for your Apple Watch to ship to you.
Unless you win the lottery.