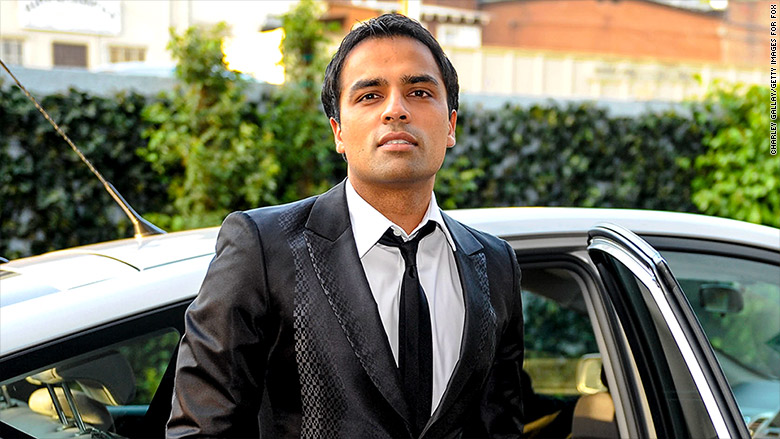 Gurbaksh Chahal, the tech executive who lost a CEO job following domestic violence charges against him, is facing new allegations that he discriminated against a female employee at his current startup.
Encarnita Alonso, who started as senior vice president of global marketing at Chahal's Gravity4 in December and was fired six weeks later, has sued for wrongful termination. Her suit in state court in California charges that Chahal and the company violated her privacy by secretly monitoring her and that her termination was part of a "pattern ...of humiliating and abusing women who dared to question him."
But Chahal is denying the charges. A blog post from him and two female employees on the Gravity4 site says that Alonso failed to produce any of the tasks she was given during her six weeks on the job and that the suit is "just a sad desperate cry for publicity."
Chahal said he looks forward to defending the case and clearing the name of Gravity4, which is based in San Francisco.
The two female Gravity4 executives who joined the blog post, Michelle Louangamath, the company's chief of staff, and Staci King, Gravity4's director of global recruiting, both deny there is any gender discrimination at the company or that the company used any surveillance equipment as the suit charges.
"The amount of false accusations in this claim, make me disappointed I had placed such a person at Gravity4 that put the company in harms way," said King in the post.
Related: 'Things will not change' after sex bias verdict without push
In 2013, Chahal was accused of hitting his girlfriend 117 times over the span of a half hour, but the judge in the case ruled that the surveillance video of the attack had been illegally seized by police and was not admissible. After that ruling, felony charges were dropped and Chahal plead guilty to misdemeanor charges.
The board of RadiumOne, which was in the process of planning its IPO, initially stuck with Chahal, but fired him following a backlash. Chahal continued to insist he had done nothing wrong and said that he plead guilty to the misdemeanor to put the case behind him and that it was done with the approval of the RadiumOne board.
Related: I told a dude how much I made. It changed my life
Alonso's suit charges that when she was interviewed by King she was told the company was having trouble finding a female executive to be senior vice president of global marketing. The suit said that Gravity4 President Wayne Powers "hinted" that it wanted a woman in the position to help rebuild the brand which had been damaged by Chahal's domestic abuse charges. During the job interview she was asked what she knew about the charges and whether she thought he had beaten his girlfriend.