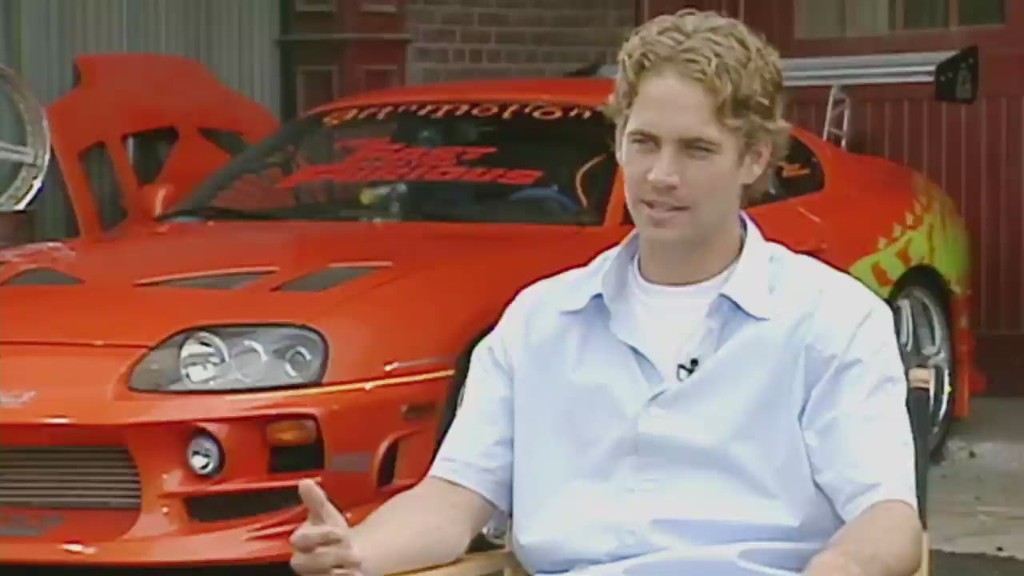 A souped-up stunt car driven by the late actor Paul Walker in the first Fast & Furious movie is going up for auction.
The 220-horsepower 1993 Toyota Supra, complete with twin nitrous oxide bottles for that extra push, is expected to sell for between $150,000 to $200,000, according Mecum Auctions. It goes up for sale at the Indiana Fair Grounds in Indianapolis on May 16.
"Like any movie involving car stunts, more than one version of this car was built, including a 'hero' car for close-up scenes and others designed and built to perform the actual stunts," said the auction house's Web site. "This Supra was featured throughout the movie, including the final race scene between Walker's character and that of fellow actor Vin Diesel."
Related: It took just 8 days for Furious 7 to gross $250 million in China
The current owner was not disclosed by the auction house. Walker died in a fiery car crash in December. He was a passenger in a Porsche Carrera that slammed into a light pole.
The 40-year-old actor was best known for the Fast & Furious movie series. The first movie in 2001 did $363 million in global box office. Furious 7, which is in theaters now, raked in more than that on its record setting opening weekend. It has now done $1.1 billion worldwide. It stars Walker, even though he died before it could be completed.