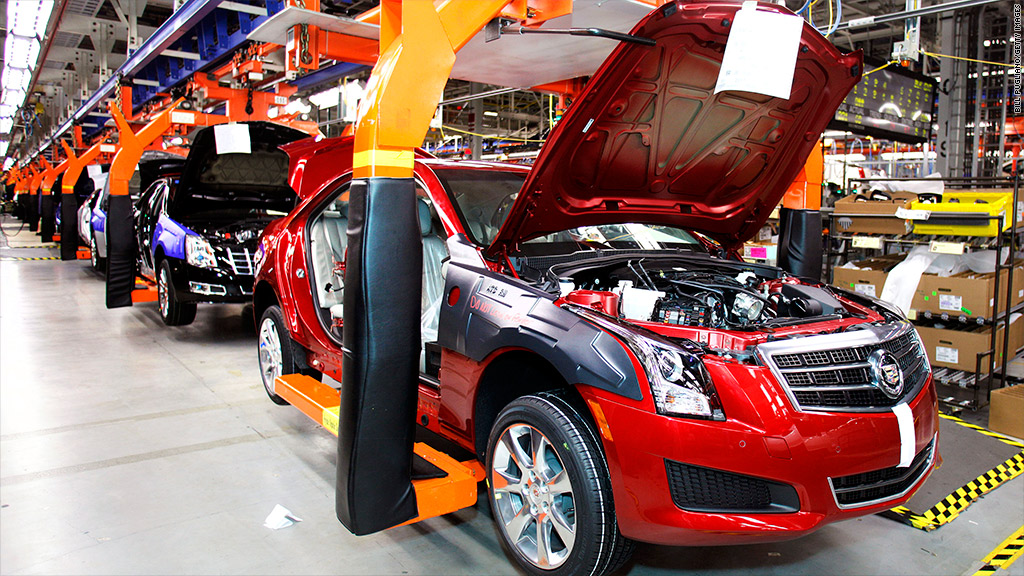 This was supposed to be a strong comeback quarter at General Motors, as it put the recall problems of 2014 behind it and enjoyed solid sales of trucks and SUVs spurred by low gas prices.
But it didn't work out that way.
The nation's largest automaker on Thursday reported a $1.7 billion drop in revenue rather than the increase that had been forecast by Wall Street. While the sales in China and the United States, its two largest markets increased, a slump in the rest of the world left global sales slightly lower.
And while company earnings were up sharply from a year ago, when the cost of recalls wiped out most of its earnings, GM had to take new charges due to the cost of compensating recall victims and problems in Russia. So the $2.1 billion operating profit in the period was seen as a major disappointment.
Shares of GM tumbled 3% in premarket trading following the report.
The company disclosed on Thursday that it raised the amount of money set aside to pay victims of its ignition recall by $150 million. GM had previously expected that to cost $400 million, but the number of fatalities tied to the problems that caused cars to shut off without warning increased to 87 as family members filed for compensation of $1 million or more each. Another 71 fatality cases are under review by Kenneth Feinberg, the attorney overseeing the compensation fund.
Related: Cool cars from New York auto show
The company also took a $366 million charge for problems with sales in Russia. At one point late last year GM and other foreign automakers stopped selling cars in Russia due to a plunge in the value of the ruble. Sales also tumbled in Brazil, its third largest market, due to currency issues that took that country's currency to a 12-year low.
During the quarter the company announced a $5 billion share buyback to hold off a proxy fight with a group of its shareholders. It announced it bought about $400 million of those shares during the quarter.