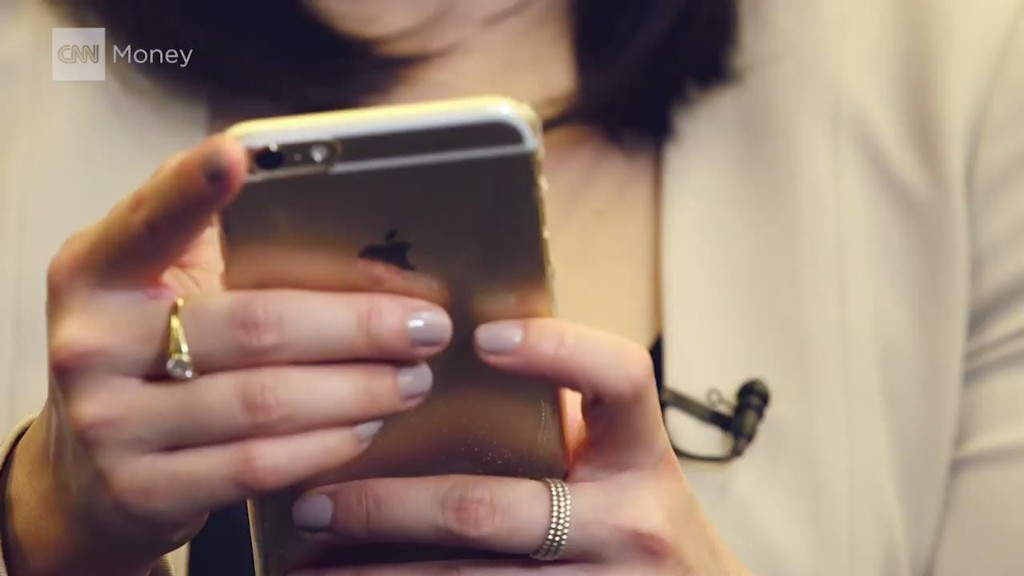 Facetune is exactly what it sounds like -- a mobile photo-editing app that lets you tweak pictures of your face to your heart's content.
It's like Adobe (ADBE) Photoshop for your phone.
For the past two years customers and reviewers have rated Facetune as one of the best photo and video apps available. It has a 4.8 average rating among U.S. iOS users, and perfect 5 rating in numerous countries, including Italy, Germany, Australia and Canada.
Apple (AAPL) has featured it on the iTunes App Store 359 times since its launch, according to App Annie. In 2014, Google (GOOGL) listed Facetune as one of the best apps of the year, and rumors are that celebrities including Kim Kardashian use it on their selfies.
Part of the reason Facetune has been so successful is that it's a well-made product. It's professional-grade software, but it's simplified for mobile use.
The other huge driver is its target market -- people who want to look good in their pictures. That's pretty much everyone.
For $3.99, Facetune is a no-brainer option if you want to touch up your photos but don't know how to use something like Photoshop -- or can't afford it. It's a fast, powerful and simple way to adjust portraits on the go.
The app lets you alter small, specific areas of your face for a subtle or dramatic effect. It can whiten teeth, remove blemishes (like Photoshop's clone tool), and change the shape of your features to create a wider smile or slimmer chin.
The widgets are easy to use, and the app's precision compensates for any sloppiness. Changes can be made with a few zooms, drags and smudges. Facetune also provides more than 20 in-app tutorials to help you make edits look natural.
Despite these great features, there are also some drawbacks. It's difficult to control the intensity of changes, for example. Once you start smoothing wrinkles, there's no option to tone it down so that only the cute crow's feet remain.
Another annoyance is that basic editing functions like brightness, contrast, and color correction are hard to find. They're buried within each feature, and you have to dig through a little bit to get to them.
My main grudge is that Facetune makes everything a little too easy.
Now, there's no excuse for not looking your best. But I don't like being put in this position. If I use it, am I a phony? If everyone else uses it too, does it really matter?
There are clearly good and bad uses for this app. If you want to look a little less tired in your profile picture, or pretend you never drink coffee, there's little harm in a little tune up. For four bucks, it's cheaper than a pack of Crest Whitestrips or concealer, and requires less time.
But if you want to touch up every single selfie you post from now on, you might want to consider taking down all of your old photos....
Read: Out of a tragedy, socially responsible fashion