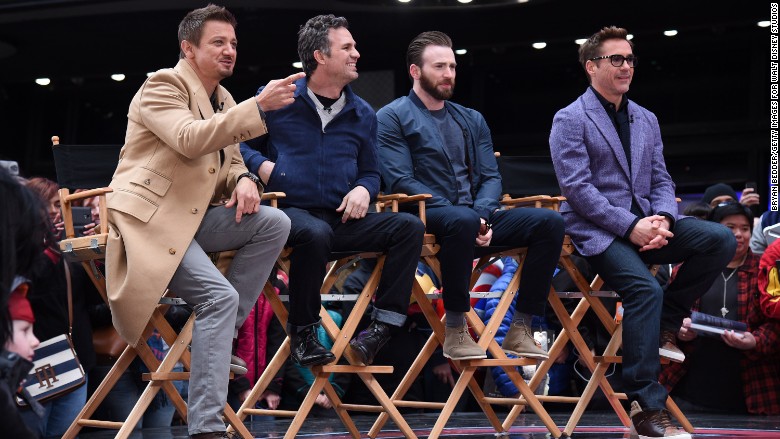 The highly-anticipated movie "Avengers: Age of Ultron" has already pulled in an estimated $201 million in box office sales since debuting outside the United States on Wednesday.
That performance is better than that of its predecessor, "The Avengers," according to Disney (DIS)/Marvel Studios. The last film was one of the biggest box office films ever, and brought in $1.5 billion worldwide.
"Avengers: Age of Ultron" opened Wednesday as the No. 1 film in 11 foreign markets, including France, Italy and the Philippines. It made an estimated $9.5 million on its first day of release.
The film's opening expanded on Thursday to more countries like the United Kingdom, Germany and South Korea.
It has so far opened in only 55% of overseas markets. It has yet to be shown in China, Japan and Mexico, among other countries.
The U.S. premiere is set for Friday. Industry analysts say it could bring in more than $200 million in the U.S. in the first weekend. The original earned a record $207.4 million at the box office during its opening weekend in 2012.
The film could be the biggest movie of the summer. Another blockbuster Disney-owned franchise, "Star Wars: The Force Awakens," opens in December.