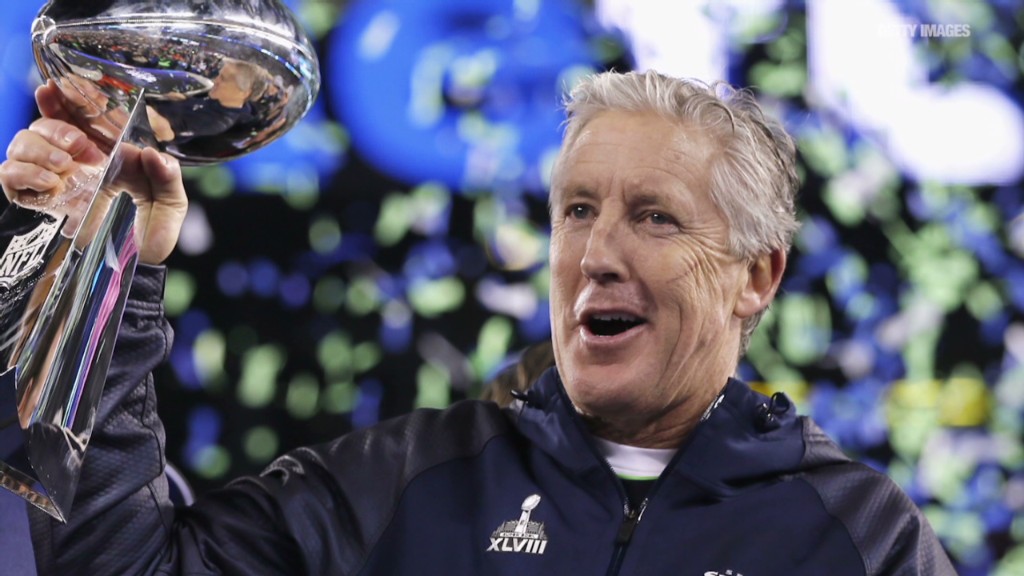 ESPN said Monday that it has sued Verizon as the feud over the telecommunications company's new cable plan continues to escalate.
In a suit filed in the state Supreme Court in Manhattan, the sports cable giant said that Verizon breached its contract with a plan to let FiOS customers pick the channels they receive.
"ESPN is at the forefront of embracing innovative ways to deliver high-quality content and value to consumers on multiple platforms, but that must be done in compliance with our agreements," the channel said in a statement. "We simply ask that Verizon abide by the terms of our contracts."
Verizon's new pricing plan, called "Custom TV," has drawn push back since it was launched earlier this month. The plan upends the traditional "bundle" model that has existed in the television industry for ages. Under that business model, customers pay for one large package (or bundle) of channels. "Custom TV" comes perhaps as close to a la carte television as any plan in the industry.
ESPN protested Verizon's move immediately when it was announced earlier this month, saying that the packages offered under "Custom TV" "would not be authorized by our existing agreements."
Under Verizon's plan, ESPN would not be part of the 35-channel basic package that all subscribers must purchase. In order for customers to receive ESPN, they would have to choose one of the additional packages being offered that includes ESPN. The sports network maintains that under its contract with Verizon it must be part of any basic package.
The sports channel has been able to charge cable companies such as Verizon more due in large part to the popularity of many of its broadcasts. Like ABC, ESPN is owned by Walt Disney.
A pair of sports channels with smaller audiences, Fox Sports 1 and NBC Sports Network, also joined ESPN in expressing opposition to Verizon's new plan.
Verizon spokesman Alberto Canal responded to the lawsuit on Monday.
"Consumers have spoken loud and clear that they want choice, and the industry should be focused on giving consumers what they want. We are well within our rights under our agreements to offer our customers these choices," Canal said.
In a longer statement released later on Monday, Verizon touted its partnership with an ESPN rival, CBS Sports Network, which will be available in one of the additional packages.
"While consumer choice is at the heart of our Custom TV product, when customers make their choices we want them to have the best experience and the most robust package possible," Terry Denson vice president, content acquisition and strategy at Verizon, said in the statement. "The addition of CBS Sports Network does just that, with a whole suite of programming that will satisfy a sports-lover's craving for games, features and analysis."