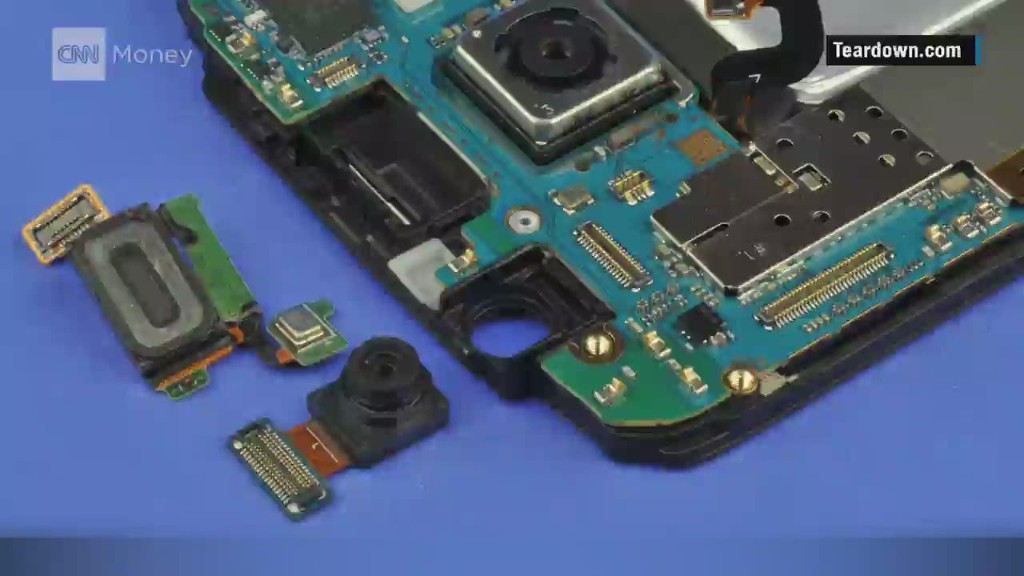 Samsung had a very rough start to the year, but the company isn't worried -- after all, it's got the Galaxy S6.
The South Korean electronics giant reported Wednesday that net income tumbled 39% to 4.63 trillion won ($4.3 billion) in the quarter ended March compared to a year ago, while operating profit fell 30% to 5.98 trillion won ($5.6 billion).
The company has struggled lately due to intense competition in the smartphone sector. It has been challenged by long-time rival, Apple (AAPL), and smaller, aggressive startups like Xiaomi, a five-year-old Chinese company.
Now there are some signs of a recovery. While operating profit for Samsung's mobile unit fell 57% to 2.74 trillion won ($2.6 billion) this quarter, that's an improvement from the final quarter of 2014.
Samsung can also count on a strong performance from its flagship Galaxy S6 smartphone, which went on sale in April.
"Global sales are expected to improve with the global launch of the Galaxy S6 and S6 edge," Samsung said in a statement.
Related: This might be the best smartphone camera on the planet
The company continues to see smartphone sales growth in emerging economies, such as China and India, but is bracing for increased competition in the low-cost phone market. Going forward, the company is warning of slower demand as a result of a weak euro.