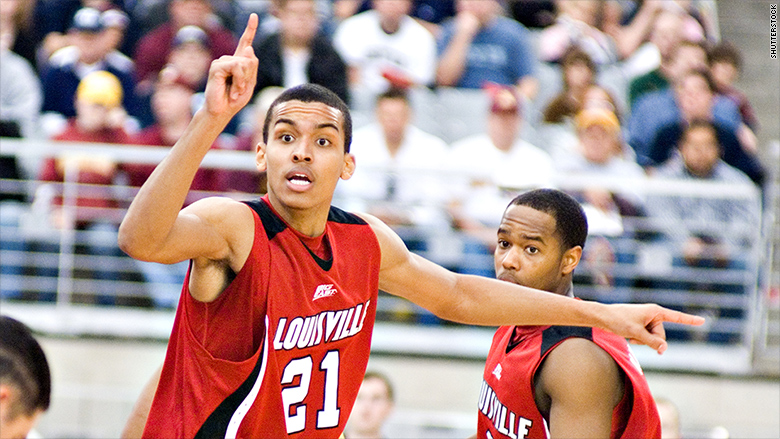 Time Warner posted strong earnings for the first quarter on Wednesday. The results were helped by broadcasts of the NCAA basketball tournament, the box office hit "American Sniper" and subscriber growth at HBO.
The media conglomerate includes CNN and CNNMoney, as well as cable networks TNT and TBS, Warner Bros. studios and HBO. Time Warner (TWX) also reaffirmed its full-year outlook for profits.
The company's revenue rose 5%, while adjusted income from continuing operations rose to $1 billion, beating Wall Street forecasts.
Turner Broadcasting, which includes the company's ad-supported cable networks, had its best quarter ever, boosted by the NCAA tournament. In addition to games shown on cable, it had 80 million live video streams of the NCAA games, a 20% increase over last year.
Related: American Sniper tops Hunger Games for 2014's biggest box office
HBO, the premium cable network, enjoyed another quarter of subscriber growth, helped by the documentary series "The Jinx: The Life and Deaths of Robert Durst," as well as its documentary on Scientology, "Going Clear." The company recently debuted HBO Now, a streaming service for people who don't subscribe to HBO through a cable television provider.
Warner Bros. was boosted by "American Sniper," which had worldwide box office sales of $500 million. Almost all of that came in the first quarter.