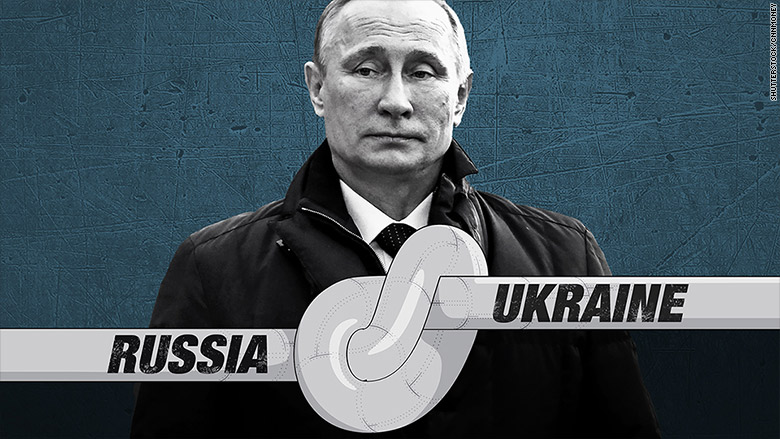 Uh-oh, Gazprom.
Ruble plunge, Moscow's conflict with Ukraine, and low oil prices are taking their toll on the Russian energy giant, which saw its profits fall 86% last year.
Its net income plummeted to 159 billion rubles ($3 billion) in 2014 from 1.1 trillion rubles ($20 billion) in 2013.
Like other oil and gas companies, Gazprom (GZPFY) took a hit due to record low oil prices -- oil fell from above $100 a barrel last summer to $50 in just six months. But Gazprom's ordeal was made even worse by the collapse of ruble, which inflated the cost of its foreign debt.
The ruble lost nearly half of its value against the dollar in the last few months of 2014.
The state-controlled company is the world's largest natural gas exporter and it plays a key part in Russia's economy. Gazprom's activities alone made up around 8% of the country's GDP in 2013 -- around half of Russia's government revenues come from oil and gas exports.
Related: Sanctions will cost Russia more than $100 billion
But low oil prices and weak ruble are not the only problems Gazprom is facing. The European Union filed antitrust charges against the company last week, accusing Gazprom of using its dominant position to manipulate prices and hinder the free flow of gas across the continent.
Europe is a key market for Gazprom, but that relationship has been damaged by Russia's conflict with Ukraine. About a third of the EU's natural gas comes from Russia and 15% flows directly through Ukraine. But Europe is looking to diversify its supply, replacing natural gas with liquefied natural gas from elsewhere.
The results were in line with expectations. Gazprom's shares edged 0.8% up on Wednesday morning.