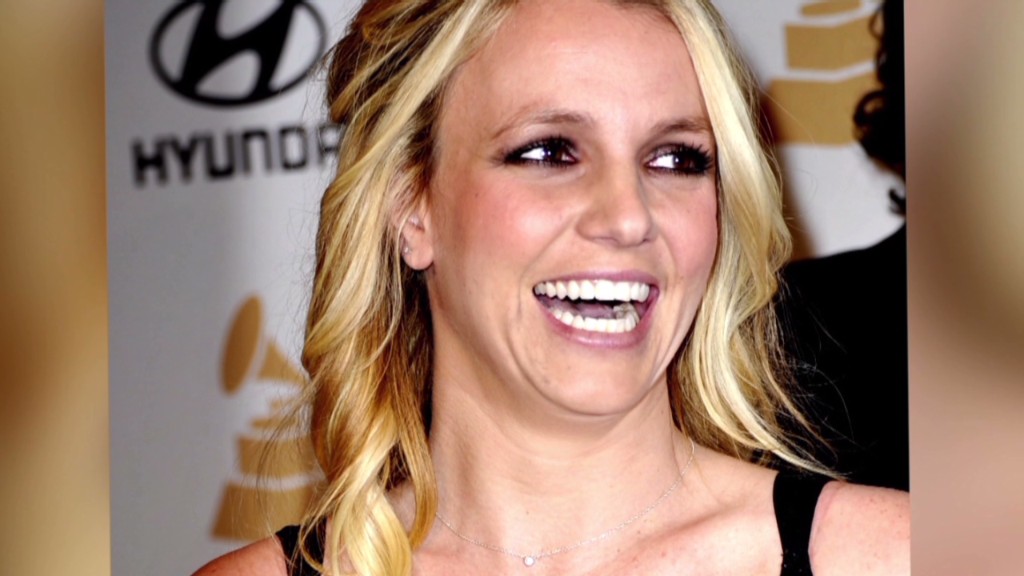 Oops! Glu Mobile did it again! The mobile game company is adding Britney Spears to its growing list of celebrities who have games modeled after their glamorous lives.
Spears joins Kim Kardashian, Kardashian's half-sisters Kendall and Kylie Jenner, and Katy Perry on the Glu (GLUU) roster.
Glu CEO Niccolo de Masi said the company was "thrilled" to be developing a Spears game and expected it to be a big ht with her millions of social media followers.
Glu said that Spears, Kardashian, the Jenner sisters and Perry have a combined 400 million followers from Facebook and Instagram, Twitter and Vine, as well as music app Vevo. (Glu conceded that there is some overlap among the followers.)
So what could a Spears game look like? Will you get to go to the studio and play around with Autotune? Change outfits a lot? Choreograph dance routines?
And will the more mundane chores of motherhood also be part of the game? Britney does have two sons (Jayden and Sean) after all.
Glu said that there will be more details about the game and how exactly Britney will be involved at a later date. There isn't much information yet about the Jenner sisters game or the Katy Perry game, either.
The Kendall and Kylie deal was just announced last month and Glu said that the game was on track to launch on Apple (AAPL) and Android devices at the end of the year.
Related: Super Bowl XLIX had the largest audience in TV history
Glu made the Katy Perry announcement just after her appearance as the halftime show star in this year's Super Bowl. The game is also scheduled to be ready by late 2015. (We're hoping you can choose to play as Left Shark or Right Shark as well as Katy.)
Will people really play any of these games though? Glu is definitely betting that diehard fans of these A-listers will want to pretend to be them. The success of Kim Kardashian: Hollywood is one big reason why Glu has done so well lately.
Related: Kim Kardashian's game pulled in $700,00 a day
The company reported revenue growth of 33% during its latest quarter on Wednesday. That was ahead of forecasts.
The combination of the strong results and the Britney Spears announcement helped push Glu shares up 20% Thursday. They have soared more than 65% this year.
And there was more good news for Glu. Its success has also attracted the interest of Chinese mobile gaming giant Tencent (TCEHY).
Tencent announced Wednesday it was acquiring a stake in Glu. It will eventually hold just under 15% of the company.
Tencent management didn't mention any of the celebrities as a reason why it liked the company though. Instead it touted Glu's action, shooter and sports games. Glu also makes Racing Rivals, Deer Hunter 2014 and Contract Killer: Sniper.
If we're lucky, maybe Glu will develop a new racing game pitting Kim, Britney, Katy, Kendall and Kylie against each other. And if Glu adds Bruce Jenner to the mix, the Internet (and Glu's stock) might explode.