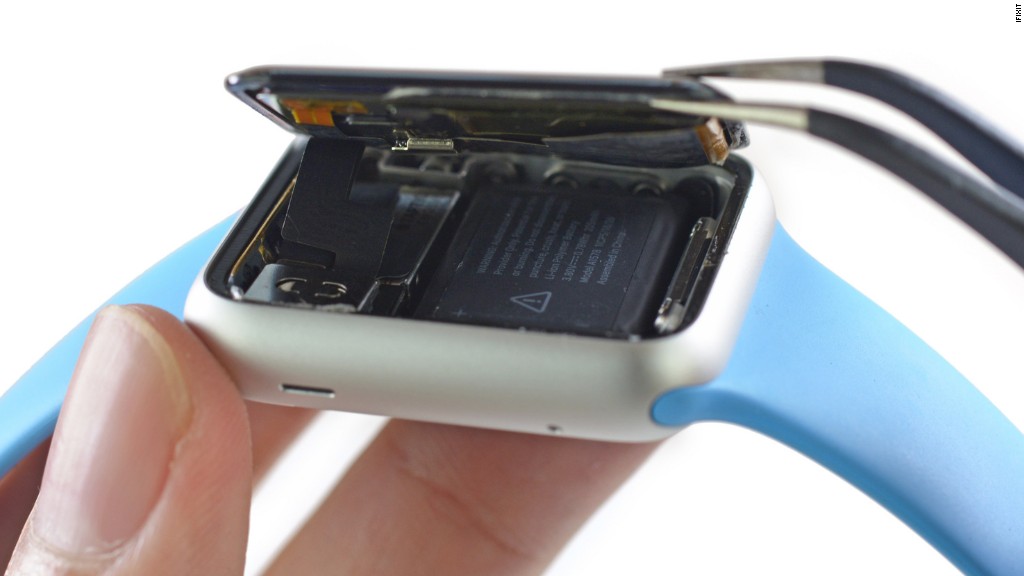 We've seen what the inside of an Apple Watch looks like.
Now we have a better idea of how much it costs to make each device.
Apple (AAPL) sells its cheapest smartwatch, the 38mm Apple Watch Sport for $349.
But what about the materials used to manufacture it? And the production cost?
Just a fourth of that retail price, or $83.70 altogether.
That's according to IHS (IHS), a research and analytics company specializing in gadget "teardowns."
Compared to other Apple products IHS has analyzed, the Apple Watch Sport costs the least amount to make as a share of its sale price. But this isn't a surprise.
"It is fairly typical for a first-generation product rollout to have a higher retail price versus hardware cost," Kevin Keller, a senior principal analyst at IHS, said in a statement.
The most expensive part of the watch is the 1.34-inch LG touchscreen display. It's $20.50.
The cheapest component is the 3.8 volt battery pack, which costs less than $1.
Manufacturing is the second smallest expense at $2.50, and the wristband and apps processor are the second and third most expensive parts of the watch.
IHS' estimate does not include costs related to research and development, marketing, logistics, intellectual property, and other overhead capital.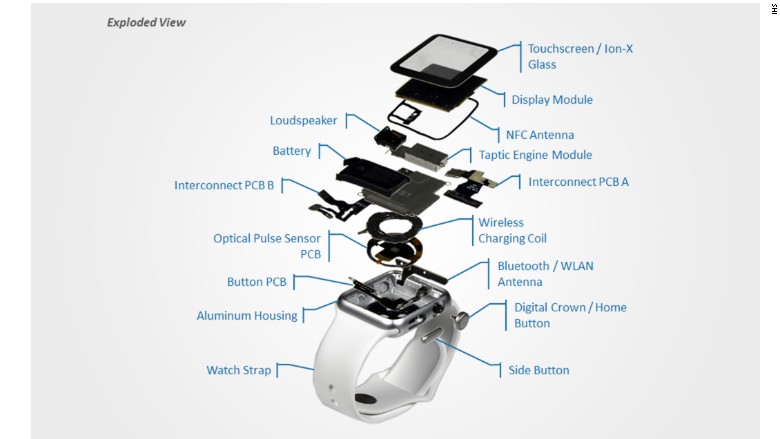 Apple believes the new Apple Watch is going to be a major product category in its lineup. Its first line began shipping to customers last week, so sales figures weren't included in the past quarter's financial statement.
On a conference call with investors, CEO Tim Cook didn't offer many hints about the success of the Apple Watch, but he noted customers' excitement on social networks.
"The response has been overwhelmingly positive," Cook said. "It's been really great to see the reaction of customers. We couldn't be happier."
Cook said he expects the Apple Watch will begin selling in additional countries in June, once supply starts to meet demand. Currently, the watch is back-ordered until June or July.
If the sales match the interest that Apple Watch has generated, the price differential between retail price and cost of manufacturing could be of great benefit to Apple's bottom line, IHS' Keller said.
-- Additional reporting from David Goldman.