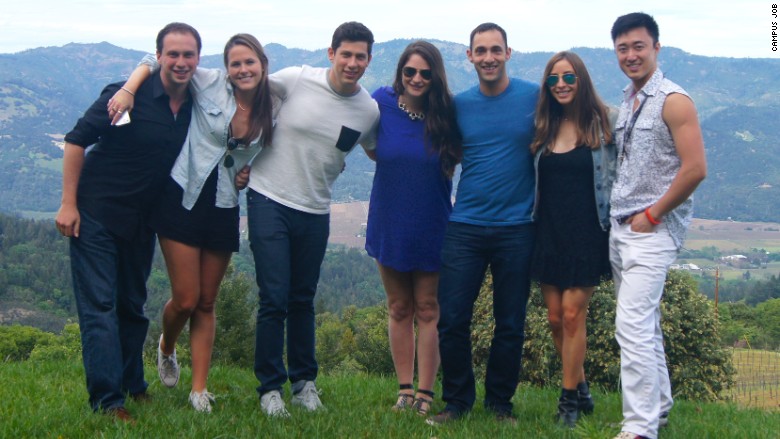 Remember how you got your first job?
"Cardboard sign on the front door." "My uncle's best friend was hiring."
Those are the answers that investors gave to Campus Job co-founder Liz Wessel. And it's why investors like Adam Valkin of General Catalyst are eager to back the startup, which participated in Y Combinator's most recent cohort.
Campus Job is a job marketplace for college students. Over 120,000 students at 2,200 colleges around the country use the site, looking for jobs at places like the NBA, Starbucks (SBUX) and Dropbox. They're just a few of over 2,000 employers that use the startup to post internships, part-time gigs, and as of this week, full-time jobs for college seniors.
One of the big benefits of Campus Job is its ability to cut through the noise. Employers list specific requirements for applicants, who are then only shown listings that they're qualified for -- generally around 40 at any given time.
Wessel, 24, who previously worked at Google (GOOG), said this can range from Uber requesting that only students with cars see posts, or DropBox seeking only software engineering majors for its summer internships.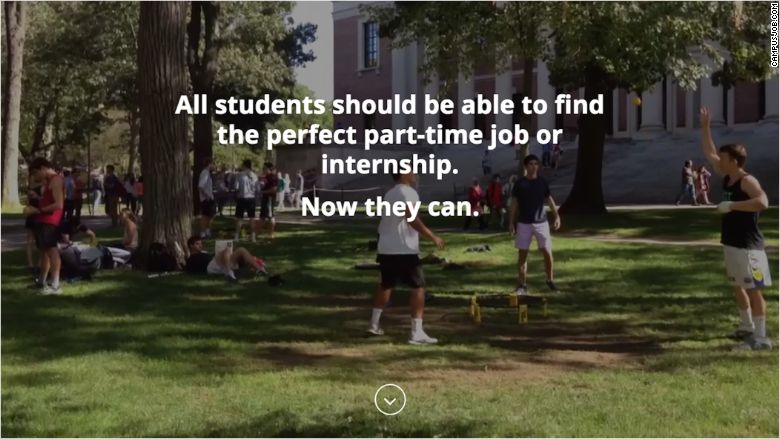 Campus Job announced $7.8 million in new funding on Thursday, which will be used to grow out its team. That brings its funding total to $9.1 million from investors like Index Ventures, SV Angel, Slow Ventures, Box Group and Lerer Hippeau Ventures.
According to Valkin, who also joined the startup's board, the new round generated far more interest from investors than they were looking for.
It helps that Wessel and co-founder JJ Fliegelman, 26, who met at the University of Pennsylvania, know the marketplace well.
"We needed millennials -- people born into the Internet and mobile -- to build a company like this," said Valkin.
He added that General Catalyst had noticed a "huge white space" in the internship and job market for college students before being introduced to Wessel and Fliegelman about six months ago.
"In many ways, I think of it as a common application for jobs," said Valkin. "You're taking out the friction around applying to multiple jobs. That's really compelling, it creates leads with better outcomes. It takes away the toll involved in applying."
To sign up, students need a ".edu" email address and must fill out a brief profile, which includes a picture, resume and fill-in-the-blank questions.
It's free for students, but employers are charged per qualified applicant, which Wessel says averages about $5 per person.
With over 10,000 new students signing up each week, the potential market is huge.
"I've never heard a student say, 'I don't want either a part-time job or an internship' at some point during college," said Wessel.