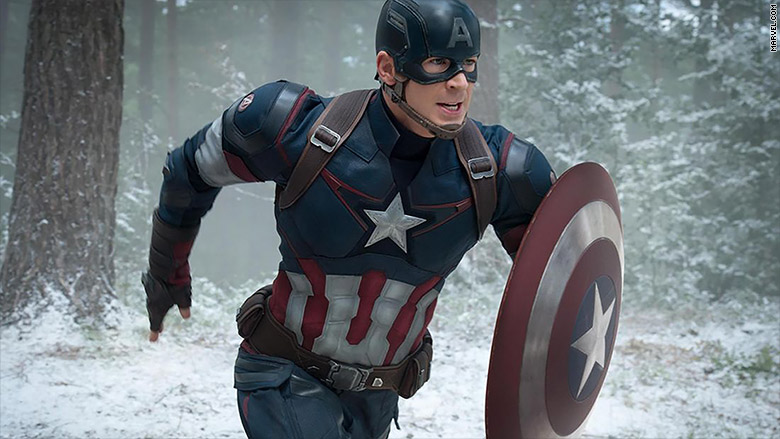 Fans across the country assembled as soon as the doors opened for "Avengers: Age of Ultron," but the turnout fell short of breaking the opening day box office record.
The Disney (DIS) and Marvel Studios film took in $84.5 million on its opening day in the U.S., starting with preview screenings on Thursday night.
That number beat the $80.8 million that the sequel's predecessor, "The Avengers," made on its opening day in 2012.
The box office performance by "Ultron" came up short of the record set by "Harry Potter and the Deathly Hallows: Part 2," which pulled in $91 million on its opening day in 2011.
So far, "Ultron" has made $425 million globally since opening in many overseas markets last week.
Related: 10 biggest opening weekends
"Ultron" is set to challenge the biggest box office opening weekend in movie history -- record set by its predecessor, "The Avengers."
Current projections have "Ultron" possibly making as much as $210 million in the U.S. this weekend. (Weekend tallies include late-night Thursday and Friday showings.)
Major theater chains like AMC and Regal held a "Ultimate Marvel Marathon" from Wednesday to Thursday that showed all 11 movies in the Marvel Cinematic Universe back-to-back, and reviews for the film have been mostly positive.