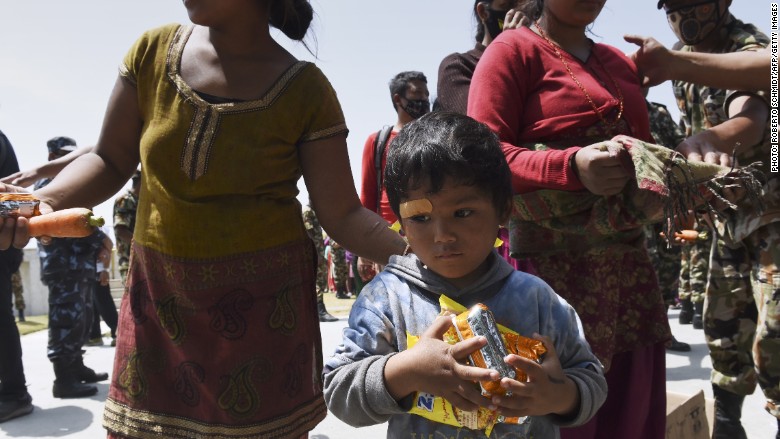 Facebook users have raised $10 million to help Nepal in the aftermath of last week's deadly earthquake, the social network's founder Mark Zuckerberg announced Friday.
"In two days, more than half a million people donated and raised more than $10 million," Zuckerberg said in a post on his personal Facebook page.
Facebook (FB) launched a "donate button" on top of the site, reaching out to its 1.4 billion monthly users for help.
Zuckerberg said the company would boost the donation with additional $2 million, bringing the total to $12 million -- topping the $10 million aid package pledged by the U.S. government.
Related: Help victims of the Nepal earthquake
The money will go to the non-profit organization International Medical Corps. "We will immediately deploy these funds to provide lifesaving medical care, medicines and supplies to the hardest hit communities," the charity said in a statement.
The magnitude 7.8 earthquake struck near the Nepali capital of Kathmandu on Saturday. The country's worst natural disaster in more than 80 years killed at least 6,000 people and left the nation devastated.
Aid money from foreign governments and charities has been pouring into the country since the first pictures of the disaster emerged, but Nepal is still short of the billions it may need to rebuild. The total economic cost of reconstruction in Nepal could top $5 billion, according to an early estimate from research firm IHS.