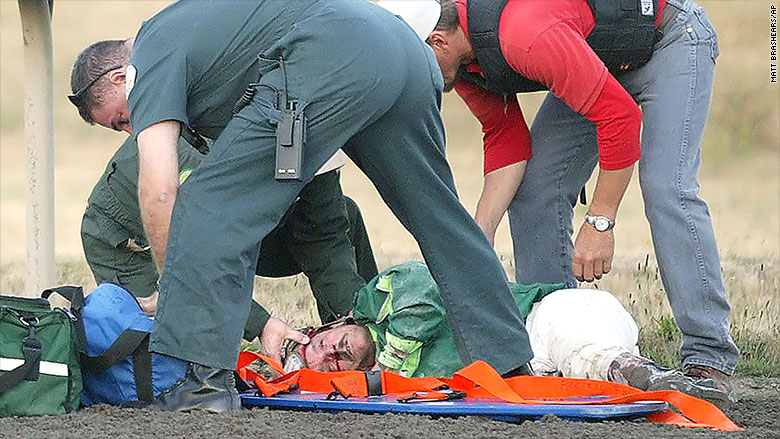 Jockeys are the worst-paid and most seriously injured athletes in any professional sport.
The thoroughbreds they ride are running at speeds of more than 40 mph, which means that paralysis and even death are not uncommon.
Despite the incredible risks they take, as well as the staggering amount of money involved in the sport of horse racing, many jockeys will earn as little as $28 for riding in a race.
Riders in Saturday's Kentucky Derby, the sports' premier event, are paid more. But unless they finish in the top five it's still not much -- about $500. Riders in the Preakness and the Belmont, the next two legs of racing's Triple Crown, might go home with as little as $100.
That's about the size of the daily meal allowance that pro basketball and baseball players get -- on top of their multi-million dollar contracts.
Related: Saturday might be the biggest day ever for sports TV in U.S.
The top five winners get a small piece of the prize money, which for the Derby is more $1 million. But most races have only modest prizes.
On the flip side, there have been 154 fatalities at U.S. race tracks since 1940, according to the Jockeys' Guild.
Even with improvements in safety there have been 13 fatalities just since 2000, including 17-year old Juan Saez, who was thrown from his horse and killed at a track just outside of Indianapolis last October.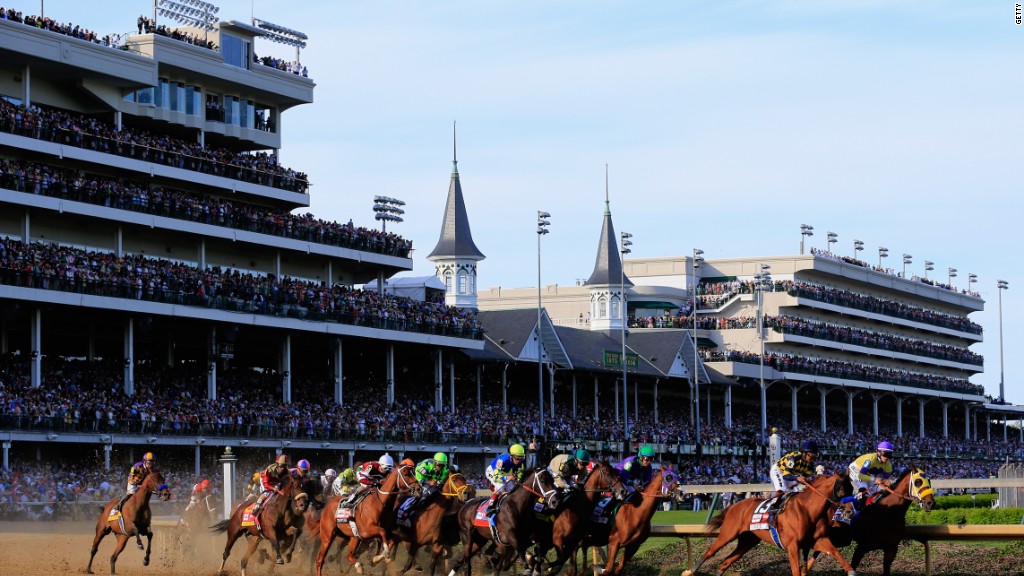 Many jockeys are also gravely injured. Seventy-one riders are currently being helped by the Permanently Disabled Jockey Fund, a charity set up by the Guild. But that only pays about $1,000 a month.
The charity has no permanent source of funds, despite all the money spent on the sport by wealthy horse owners, fans and race tracks. It's even held bake sales to raise money.
William Farish is one prominent owner who's been very supportive of the fund. He says that jockeys face risks comparable to NFL football players, with a fraction of the resources available to them.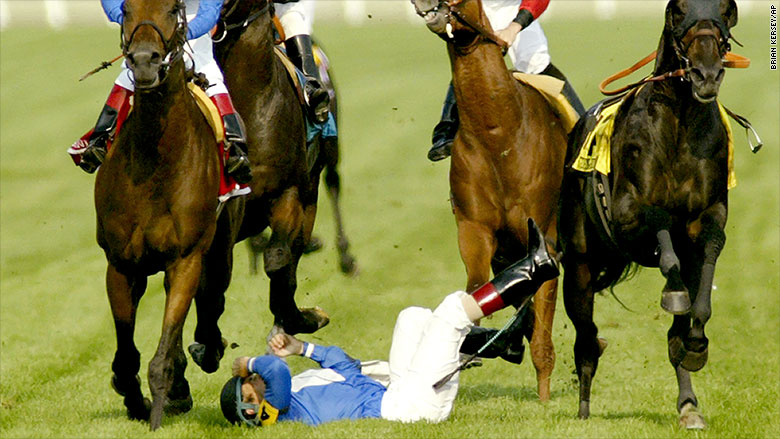 "I firmly believe an endowment needs to be built up to take care of these jockeys," he said. "There is no other source of income for them."
And it's not just young, inexperienced jockeys who get hurt.
Related: How the 1% roll at the Kentucky Derby
Two years ago Ramon Dominguez, one of the world's top jockeys, was forced to retire due to injuries after he was thrown and kicked during a race at New York's Aqueduct Race Track.