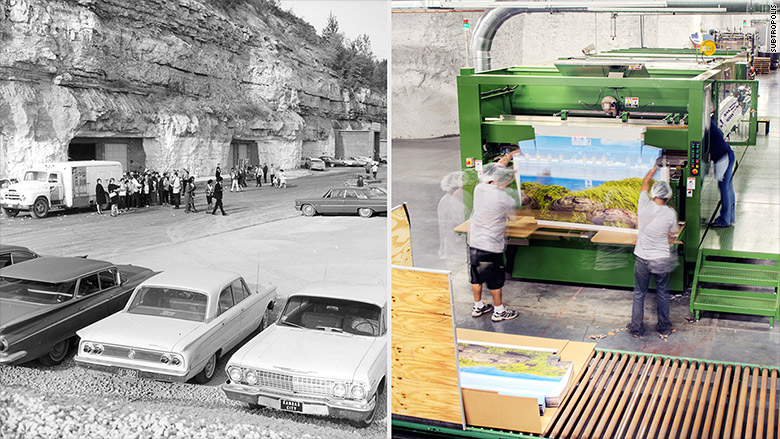 Here's a novel way to slash your business expenses in half: Relocate 100 feet underground.
In the Midwest, many businesses have done just that.
In states like Missouri, Kentucky and Pennsylvania, there's a growing number of firms doing business in subterranean spaces that were once mines. Starting in the 1960s, these spaces were rehabilitated for commercial use.
SubTropolis, in Kansas City, Mo., is a well-known example.
The underground business complex was an active limestone mine in the 1940s, owned by real estate firm Hunt Midwest. As mining started to taper off, it left a vast network of empty caves.
"In the 1960s came the 'a-ha!' moment," said Ora Reynolds, president and CEO of Hunt Midwest. "These spaces could be reused."
Since then, Hunt Midwest has gradually transformed the defunct spaces.
"Six million square feet of it is ready, and we have room to build out another 8 million square feet based on demand," said Dick Ringer, SubTropolis' general manager.
Today, 1,600 people to work at one of the 52 businesses that lease space in SubTropolis' space, including tech and manufacturing firms, consumer products companies and auto firms.
Related: Rebirth of America's dead factories
"Ford at one time used to store its Mavericks here," said Reynolds. And the U.S. Postal Service currently stores $2 billion worth of stamps in SubTropolis.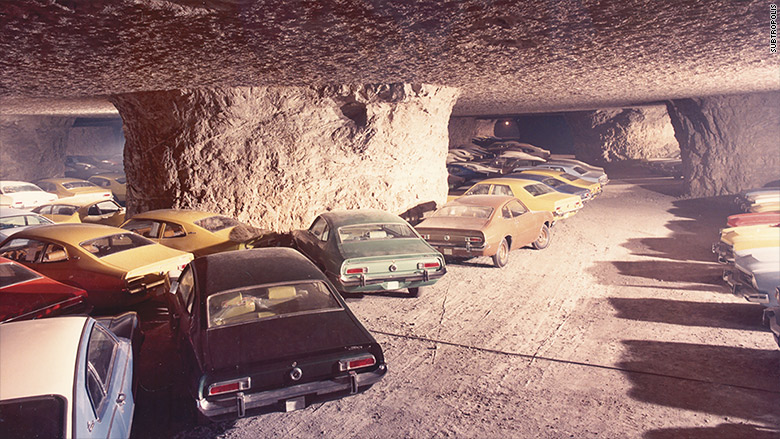 "The constant temperature and humidity [it's 68 to 72 degrees year-round] are ideal for storing stamps and other products," she said.
Other advantages: There's underground parking. Construction costs are low since there's already a natural roof in place -- all they need to build are walls.
"We're a 'green' workspace since we're conserving natural resources," Ringer said. "And by being deep underground, we're a pretty secure location for businesses."
Employees enter SubTropolis through one of 19 entrances that accommodate cars and trucks. This also facilitates cross-ventillation of natural air, although tenants can also add air conditioning and dehumidifiers.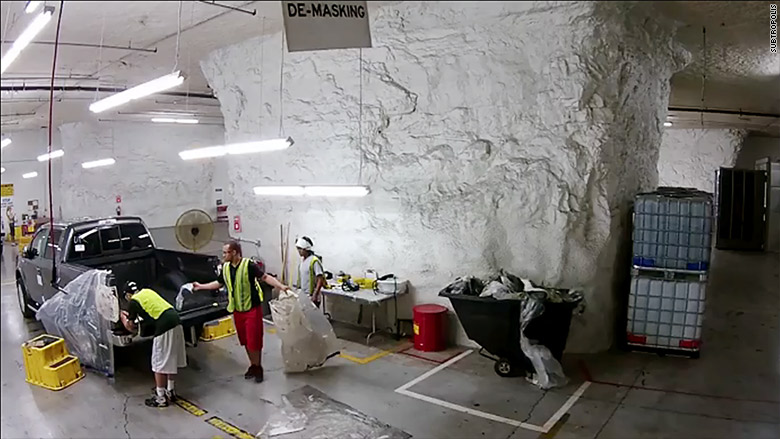 Family-owned Paris Brothers, a specialty foods company, has two of its businesses in SubTropolis.
"The 55% to 65% humidity is ideal to store our unroasted coffee," said co-owner Joseph Paris. His company also stores 600 cheese varieties underground. "When we say that these are cave-aged cheese, they literally are," he said.
Related: He brings historic steam engines back to life
Vanguard Packaging, which makes display units for stores, occupies 500,000 square feet in SubTropolis to manufacture and assemble its products.
"In the dead of winter and summer, we're saving $35,000 a month on our energy bills by being here," said CEO Mark Mathis.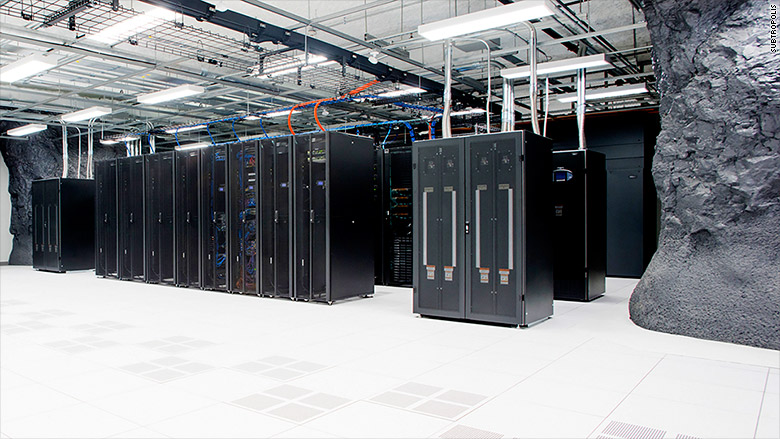 Springfield Underground, in Springfield, Mo., is a 2.4 million square foot subterranean space that was also a limestone mine in the 1940s.
Kraft Foods (KRFT) is one of its long-time tenants.
"We're a distribution facility for them and they also age their cheeses here," said Louis Griesemer, president of Springfield Underground.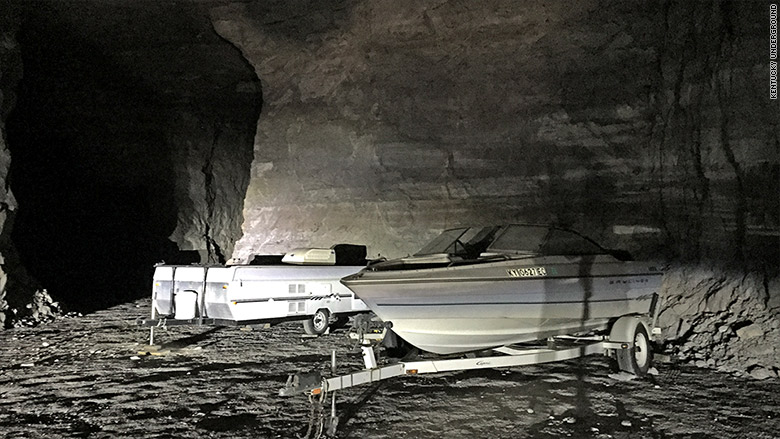 Griesemer said the space makes perfect sense for food, manufacturing and logistics firms. "We're centrally located, at the crossroads of America, and close to Wal-Mart's headquarters in Arkansas."
Privately-owned Kentucky Underground is a large storage facility that was once a limestone mine in Wilmore, Ky.
Most of its clients are small businesses, medical facilities and government agencies that are storing records. But owner Linda Slagel said there's potential to expand.
"We also cater to individual customers," she said. "We have a large family collection of wines and whiskey here. And people store classic cars, boats, even their RVs with us."