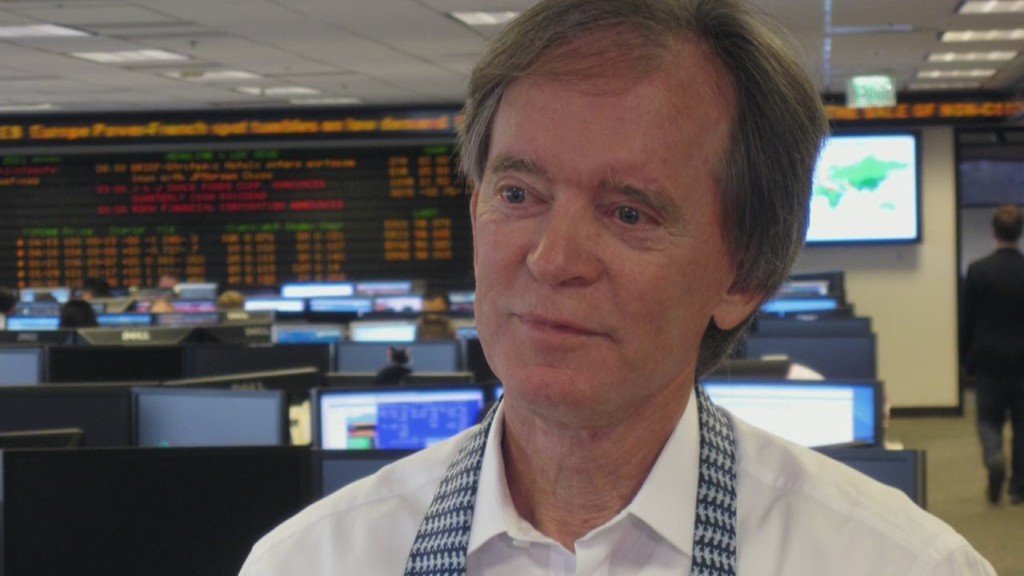 The biggest mutual bond fund in the world now belongs to Vanguard. Pacific Investment Management Co. has been dethroned.
At the end of April, Vanguard's Total Bond Market Index fund (VBMFX)had $117.3 billion while Pimco's Total Return fund (PMBIX) dropped to $110.4 billion, according to company data.
It's a startling turnaround for Pimco. The company ousted founder and legendary bond investor Bill Gross in September in a move that was a bombshell in the investing world. The Total Return Fund had over $220 billion in assets before he left.
In Pimco's statement at the time, CEO Douglas Hodge referred to "fundamental differences" between Gross and company management.
The firm was already struggling with investors pulling their money last year, and Gross' sudden departure only exacerbated that trend. In April alone, the actively managed fund lost over $5.5 billion in assets despite the fund beating its benchmark so far this year.
Gross is now at Janus Capital, but it seems the money hasn't followed him. Instead, the big winner has been Vanguard, which has steadily grown its bond index fund.
Vanguard's Total Bond Market Index Fund has a low expense ratio of 20 basis points and now offers an even more liquid ETF version in addition to the traditional mutual fund shares.
Vanguard also runs the largest stock fund on the planet: its Total Stock Market Index Fund (VITSX) has over $400 billion in assets.