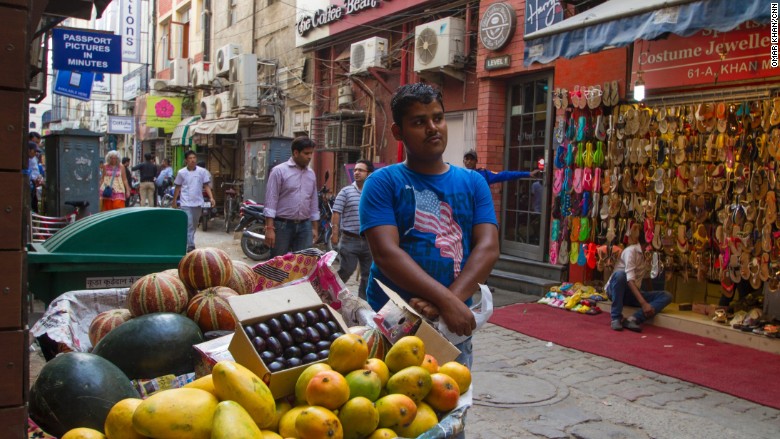 Khan Market looks like a lot of other markets in India: Wires hang between buildings, and stray dogs share dusty, uneven sidewalks with shoppers.
But looks can be deceiving. The market, located in the heart of New Delhi, is home to the most expensive -- and sought after -- commercial property in all of India.
Annual rent for retail space in Khan Market averages $243 per square foot, according to real estate firm Cushman and Wakefield. That's far behind Fifth Avenue in New York, but it puts the market on a par with flashy high streets in Dubai and Helsinki.
By nightfall, the market's narrow streets are abuzz with people on the prowl for $600 Dior sunglasses, or their next $5 latte. While most shoppers are Delhi natives, a few tourists peruse makeshift stalls, which sell shoes and knickknacks at an exorbitant markup.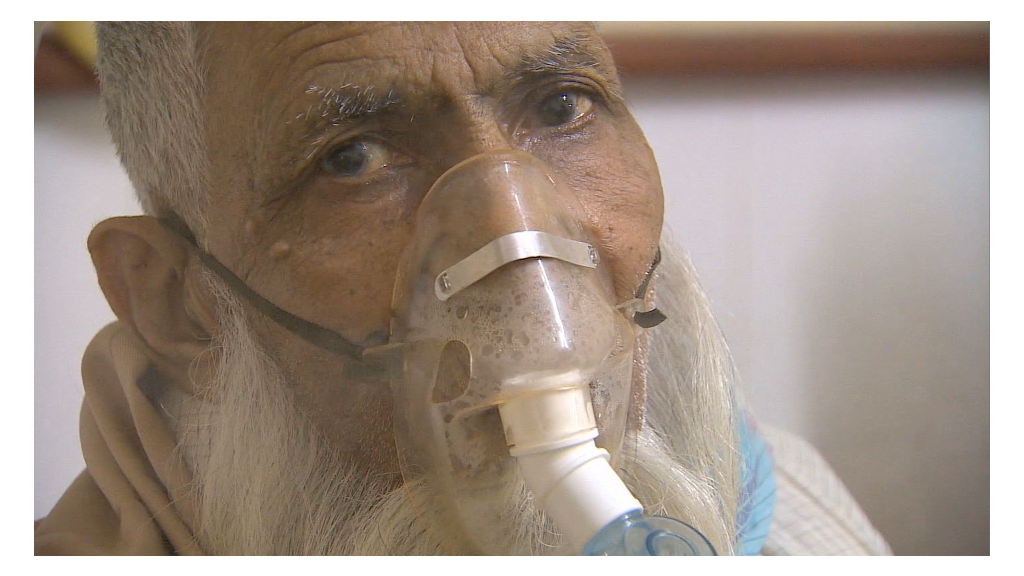 "It's the best location in the city, near the diplomatic enclave," said Atul, a manager at a designer sunglasses shop who declined to give his surname. "We sell mostly to Indian buyers, the 1% or 2% who can afford it." He estimates the shop's owner pays $14,000 per month in rent.
Esther, who works at a narrow, sleek designed clothing shop, estimates the boutique's owner pays $7,000 per month for the 30 foot by 10 foot space.
"We've been open in this location for a month and we have some great pieces," she said. "Still, it will be difficult to make money each month to pay for the rent."
The market wasn't always like this. In fact, it started off as a haven for refugees following Partition, which split British India into independent India and Pakistan, displacing millions of people in the process. Most of the families who settled in Khan Market -- and built it into a powerhouse -- have since been priced out.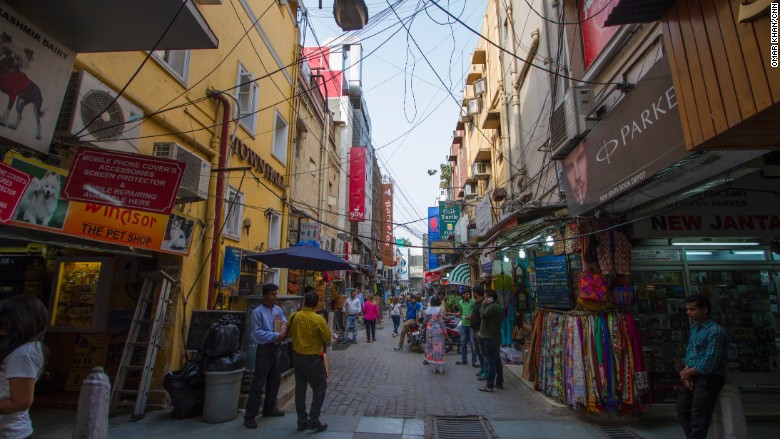 Now, many Delhiites say Khan Market is just a place for the capital city's elite to show off their wealth. Cell phones for sale in the market are priced 20% higher than at shops just a few blocks away. People buy them anyway, in order to say the items are from Khan Market.
The trend extends even to fruit. Outside the market, mangoes can be had for $1.50, while inside they run $2 each.
Since the average Delhi resident makes roughly $3,000 a year, many have no use for the market. To others, it remains a vital establishment, and a valuable source of high quality goods.
"This is the only place in the city I can find Russian black bread and I love it," said Kunalika Singh, a second year college student. "It's expensive but my mom comes to buy it for me here. It's the only place that has it."