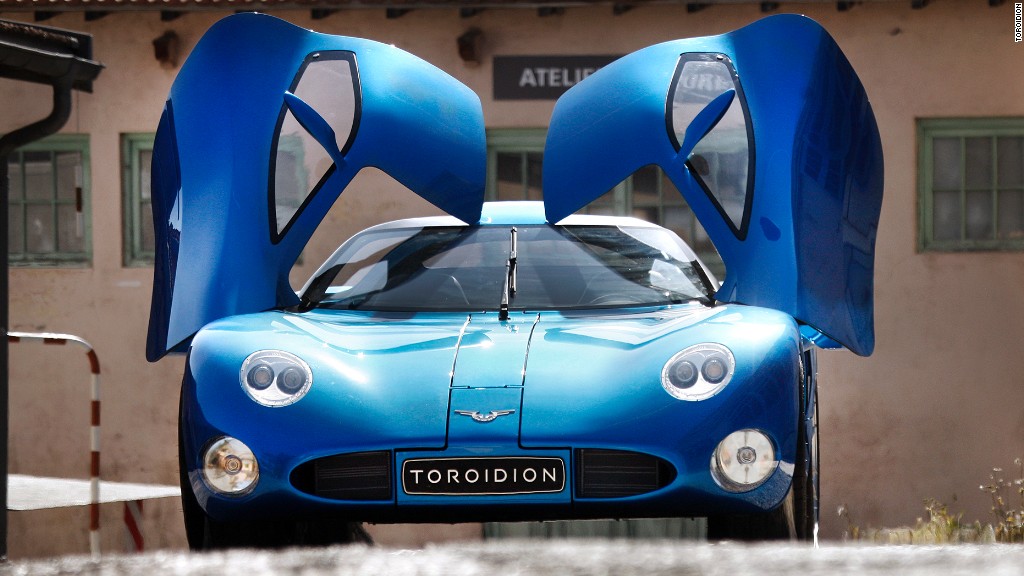 A small Finnish automaker is producing an electric car that has so much horsepower that it makes a Tesla look like a go-cart.
The Toroidion 1MW, billed as a 100% electric "hypercar," boasts 1,341 horsepower, butterfly doors and a retro design.
It also has a breathtaking price tag.
Toroidion CEO Pasi Pennanen told CNNMoney that an exact price hasn't been set yet, but said the cost could range between $1.5 million to $3.5 million for the first batch of 100 cars.
The concept car was unveiled in mid-April by Monaco's Prince Albert II at a high-end Monaco car show called Top Marques.
Pennanen's young company has been working on building this car and its new battery technology for the last four years. The company employs roughly 15 people and has been completely self-financed so far.
Pennanen's plan is to get enough interest, investment and orders to build 100 Toroidion 1MW cars and begin delivering them to customers in about two years. He hopes to ultimately mass produce the car, bring the price down significantly and sell it to all kinds of customers, especially those drivers that appreciate Teslas and other electric vehicles.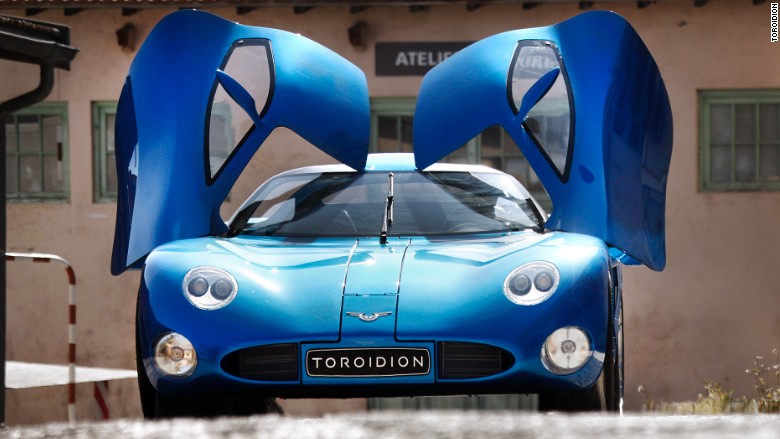 The Toroidion 1MW was originally designed with the intention that it would be able to compete in the famed 24-hour French car race, Le Mans. Pennanen said he has no doubt his car would win the annual race.
"We have the winning recipe," he said, noting that many racing teams are already showing interest in the vehicle.
But Pennanen said the Toroidion 1MW is also designed with practicality in mind and he hopes to soon create a family-friendly version.
Unlike a Tesla (TSLA), the Toroidion's battery can be removed and charged indoors using an everyday plug and outlet. Or it can be left in the car and charged using plugs installed on both the front and back of the vehicle.
And unlike most supercars, the Toroidion's trunk can fit airline-sized baggage.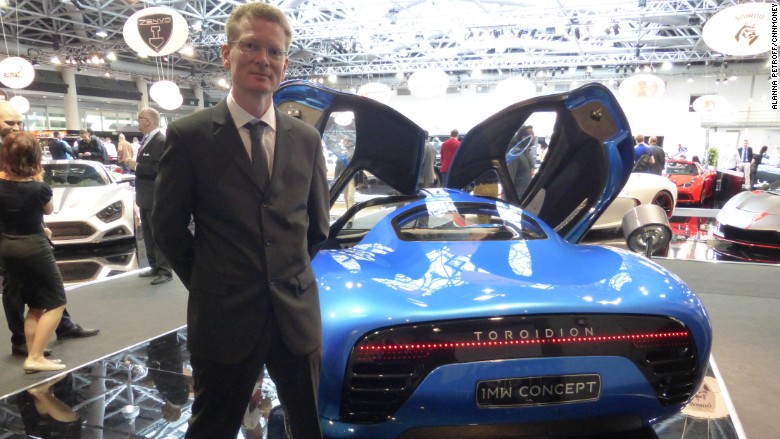 While many electric and hybrid cars are known for offering drivers a quiet ride, the Toroidion 1MW can get insanely loud.
Driving at normal road speeds isn't an issue. The car will make a revving sound, but it won't upset the neighbors.
The noise ramps up when the car hits racing speeds above roughly 125 miles per hour.
"It's [an] emotional, sensational feeling because you're overwhelmed with the performance and the sound of the engines ... it sounds like a mixture of a Grand Prix car engine and a jet turbine together," said Pannenen.
Related: The world's worst cities for rush hour traffic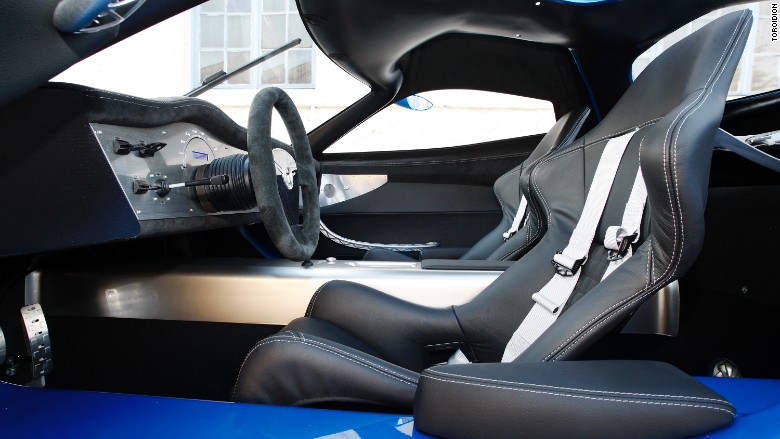 Toroidion executives are hopeful the car's new engine and power train technology may power the company's search for financing. They say the technology has many applications and could be used in airplanes, boats and windmills. If the company is able to license this technology to other companies, the licensing money could be used towards commercializing the vehicle.
"The direction of the company is quite flexible at the moment," said Pennanen.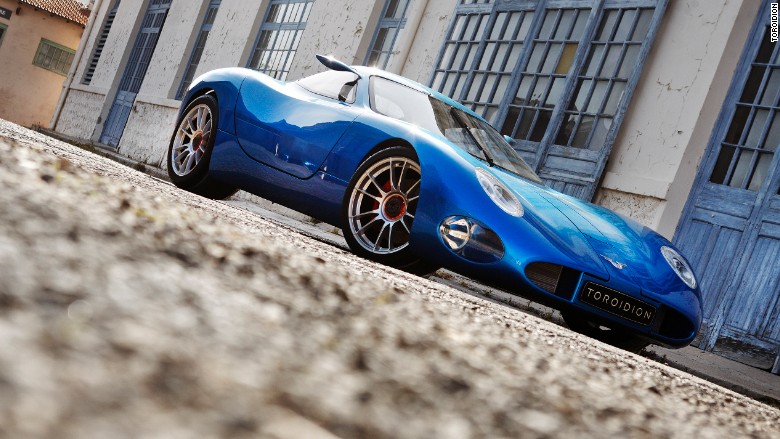 Correction: An earlier version of the story incorrectly stated how Toroidion was planning to finance itself in the future.