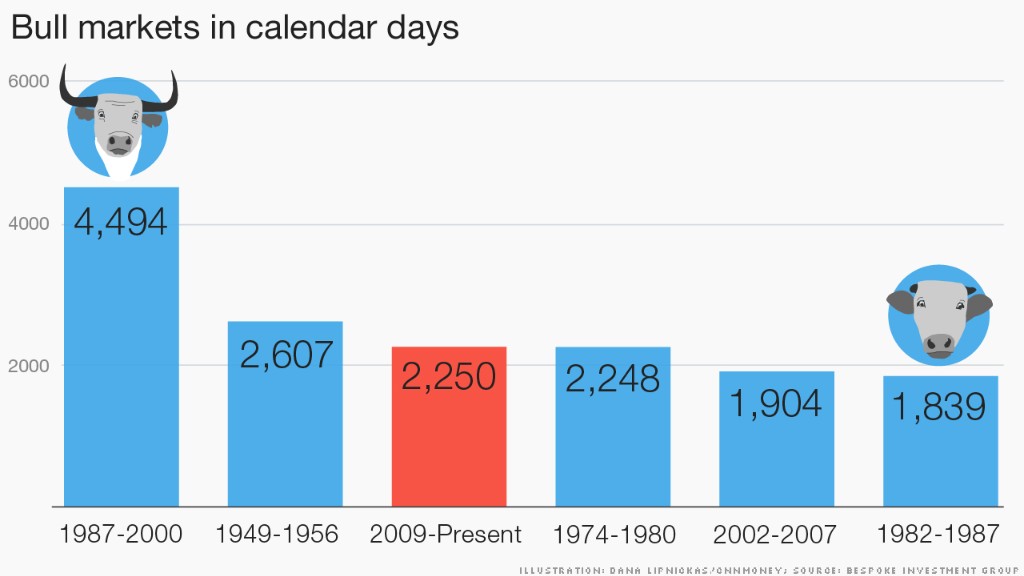 Now may be a good time to put some of your spare change to work in the stock market.
If the new month has given you a new opportunity to buy stocks, you may be looking for ideas on where to put your money. To help you on the path to finding solid stocks selling at good prices. The Motley Fool asked some of our contributors covering technology and consumer goods stocks for their thoughts on top stocks to buy in May.
Read on to see what they had to say about Under Armor (UA), Micron (MU), Home Depot (HD), Amazon.com (AMZN),Intel (INTC), and Etsy (ETSY). If you need help getting started investing, check out The Motley Fool's 13 Steps to Investing Foolishly.
Anders Bylund likes Micron Technology: Sometimes, Mr. Market simply hands you a great discount on a quality company. That's the case with Micron Technology these days.
The memory chip maker has beaten Wall Street's earnings targets in five of its last six quarterly reports, merely matching in the sixth one. Over the same period, Micron's acquisition of Japan-based rival Elpida has played out brilliantly, giving the company fantastic economies of scale and hands-on control over street prices on memory products.
Meanwhile, sales soared 87% higher, earnings have nearly tripled, and Micron's trailing free cash flows grew nearly 400% larger. But share price only doubled, making Micron a tremendous value play at current prices.
In particular, Micron's shares have lost 17% of their value, year to date, despite beating analyst targets twice. The stock trades for less than nine times trailing earnings, sporting a rock-bottom PEG ratio of 0.25. As a reminder, a PEG ratio below 1 points to a stock that looks undervalued in light of its growth potential for the next few years. For a bit of context, value-investor favorite (and Micron customer via the Elpida deal) Apple (AAPL) currently shows a 0.45 PEG ratio.
If you're interested in high-quality chip stocks selling at a deep discount, this would be a great time to look into Micron. I'm keeping my shares and their 270% gains over nearly four years, thank you very much.
Related: 4 stock tips from Wall Street's star managers
Andres Cardenal likes Amazon: Amazon delivered a blockbuster earnings report for the last quarter. Sales and cash flows are moving in the right direction at an impressive speed, and Amazon also disclosed financial figures for its cloud computing division for the first time ever, and the numbers look quite promising.
Total sales during the last quarter grew 15% to $22.72 billion, while revenues excluding the impact of foreign exchange fluctuations jumped by an even stronger 22%. Even when excluding the cloud computing business, sales growth accelerated versus prior quarters, so Amazon is proving to investors that it has the fundamental strength to sustain impressive growth as it gains size over time.
North America operating margin increased to 3.9% of revenues versus 2.7% in the first quarter last year. This is a major positive, as it shows that Amazon is making progress on the profitability front in spite of investing tons of money in areas such as warehouses and distribution. Operating cash flow grew 47% year over year, to $7.84 billion for the trailing-12-month period ended March 31, 2015.
Related: Amazon's cloud isn't as profitable as you might think
In addition, the numbers in the cloud computing segment are remarkably encouraging. Sales came in at $1.57 billion, growing by an impressive 49% year over year. Profitability is also quite strong; segment operating income was $265 million during the quarter.
Sales are growing at an impressive speed, margins are improving, and Amazon's cloud computing segment looks particularly promising. These are great times to own Amazon stock.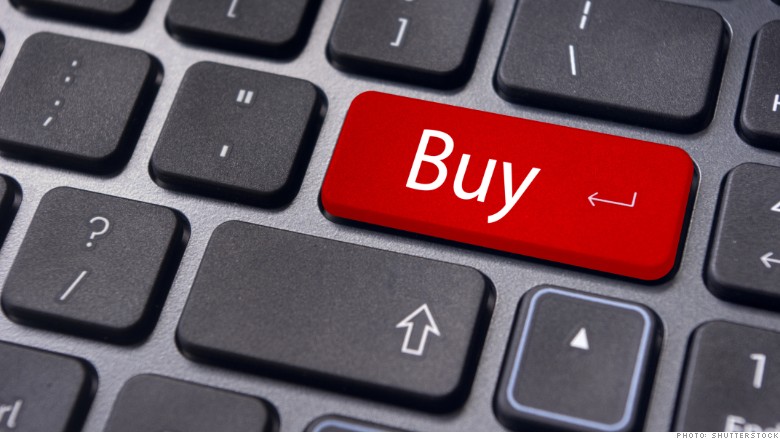 Tim Brugger likes Intel: Intel's stock has enjoyed a nearly 5% pop since announcing Q1 earnings April 14. The good news for investors in May, and beyond, is the reason behind Intel's recent change of fortunes.
Why the good tidings? After all, revenues were essentially flat compared to 2014's Q1, and guidance for Q2 and the balance of 2015 is only so-so. Naturally, investors want to see growth, not just Intel's leaner operations resulting in last quarter's slight earnings-per-share improvement.
Related: Warren Buffett is wrong about Whole Foods
Like many tech leaders, Intel was late to initiate its transition from PCs into burgeoning markets like mobile, the cloud, and the Internet of Things (IoT). CEO Brian Krzanich, who took over the top spot two years ago, made it clear from day one Intel would make that transition, and investors are beginning to see results.
Last quarter, thanks to the cloud, Intel's Data Center Group revenues were $3.7 billion, a 19% improvement year-over-year. Intel's IoT unit grew 11% to $533 million, and its processors are inside more mobile devices than ever. Finally, investors seems less focused on Intel's PC-related sales -- which have declined along with the market -- and more interested in how it's performing relative to its new strategic direction.
And Intel remains a bargain, trading at a mere 13.9 times future earnings, along with paying one of the industry's top dividend yields of nearly 3%. Successfully transitioning to high-growth markets, a great relative value, and a solid dividend? There's a lot to like about Intel in May.
Related: When's the right time to invest?
Dan Caplinger likes Home Depot: The recovery in housing has been a major contributor toward the improvement in the U.S. economy over the past several years, with low interest rates spurring greater mortgage activity and making it more affordable for many Americans to buy homes. Home-improvement retailer Home Depot has benefited strongly from that trend, as it has tapped into demand not only from homeowners seeking to do renovation and maintenance projects on their own but also from professionals doing remodeling projects on behalf of clients.
Because of the benefit that housing gets from low rates, Home Depot shares have fallen back from all-time highs recently due to concerns about the Federal Reserve's next moves on monetary policy, which many believe will involve starting to raise rates from their extremely low levels.
Yet with Home Depot scheduled to release its latest earnings on May 19, investors should see that the home-improvement retailer's long-term prospects aren't reliant on the housing market, with solid growth in sales and earnings continuing a trend that began even before housing started to rebound. Any weakness in Home Depot stock could well be a good time to buy if you believe that the long-term prospects for the U.S. economy remain sound.
Related: Guess where the hottest housing markets are?
Tamara Walsh likes Etsy: If you think homemade throws and vintage goods are more your grandmother's speed, you're wrong. More than 19 million consumers actively shop on Etsy.com today. The online marketplace for handcrafted goods hit the public market last month to great fanfare. The stock climbed 87% to close at $30 a share on its first day of trading, however, investors have since taken some cash off the table, thereby pushing shares down to where they are trading today around $22 apiece.
I believe this creates an opportunity for patient investors. Not only does Etsy operate in the increasingly lucrative space of online retailing, but it is also a first mover in the niche space of homemade one-of-a-kind merchandise. Here's how it works: Consumers can buy unique goods from more than 1.4 million active sellers on Etsy.com. The company makes money by charging sellers a listing fee as well as a commission fee for each completed transaction. Etsy also generates revenue from what it calls Seller Services. This would include fees a seller might pay to have her products prominently listed in search results on Etsy's site.
Looking ahead, there is significant potential for growth in Etsy's online advertising business. In the company's prospectus, it disclosed $75 million in cash earned from paid links and advertisements. This creates an opportunity for Etsy to diversify its revenue mix beyond simply making money when sellers make money.
Related: Etsy now worth over $3 billion. Stock jumps 88% after IPO
Of course, the newly public company isn't without risks. For starters, Etsy still needs to prove that it can turn a profit -- the e-tailer has reported net losses since fiscal 2012. Investors should also know that Etsy "identified two material weaknesses in our internal control over financial reporting that, if not corrected, could result in material misstatements of our financial statements."
While this is something worth keeping an eye on, it isn't unusual for a small company to experience accounting growing pains as it gets the correct accounting processes in place as a newly public company. Etsy is in the process of fixing its issues, and it seems early investors were confident in the company's ability to do so -- Etsy was the second-most-traded stock on TD Ameritrade's platform during its initial offering last month, according to The Wall Street Journal. Despite its risks, I believe Etsy will surprise investors to the upside in the years ahead.
J. Barham likes Under Armour: Shrewd investors seeking a company with massive growth potential would be wise to consider buying shares of performance athletic apparel specialist Under Armour.
The company delivered spectacular earnings last quarter with net revenues jumping 27% year over year on a currency-neutral basis, fueled by impressive year-over-year sales growth in its core apparel, footwear, and international segments. These results marked Under Armour's 20th straight quarter of 20% net sales growth or greater, and fortunately for shareholders, there's no sign the trend is slowing down.
While its core segments should continue to post impressive results and bolster the company's top line, Under Armour plans to harness its Connected Fitness platform -- which it built by acquiring the popular MapMyFitness, MyFitnessPal, and Endomondo apps -- to grow brand strength and increase merchandising and sales in its Direct-to-Consumer business segment. Under Armour's Connected Fitness community now boasts over 130 million users -- of which more than 60% are women -- and CEO Kevin Plank signaled the company's intentions to capitalize on the "trend toward athletic in women's fashion" in the recent earnings call.
Related: Under Armour stock is on steroids
Plank isn't alone in seeing the company's growth potential, either. Analysts expect Under Armour will grow 12.6% this year, as compared to the industry's and the S&P 500's growth estimates of 3% and 1.5%, respectively. Analysts project this trend will continue over the next five years, too, which contributes to the premium pricing the market has placed on Under Armour's shares.
The stock closed on May 1 at $78, down 12% from its 52-week high, and while that drop might scare away near-sighted investors, those looking long term would see a different picture. The stock is actually up 60% over the last year and now could be a good time to take advantage of a temporary discount for a company that will likely outperform the market in the years ahead.