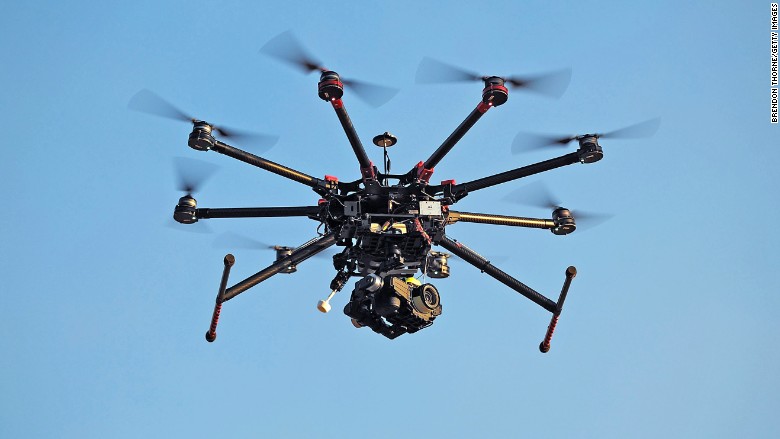 The Federal Aviation Administration is considering how it might allow businesses to expand the use of drones.
It has tapped three companies that want to use drones - CNN, Burlington railroad and drone maker PrecisionHawk - to help it craft new rules governing unmanned aircraft.
CNN, which was cleared to perform drone tests in January, will look at how drones can be used safely for newsgathering in populated areas.
BNSF, a unit of Warren Buffett's Berkshire Hathaway (BRKA), will explore having drones fly outside of an operator's direct line of vision in order to inspect railroad tracks.
PrecisionHawk will also try flying drones beyond the operator's line of vision in order to monitor crops.
Related: Drone startups swoop up millions
Advocates for the expanded use of drones said this is an important step by the FAA to remove current restrictions.
"The FAA opened up a whole new pathway where CNN and other news organizations can operate much more freely. And CNN is the guinea pig," said David Vigilante, associate general counsel for CNN.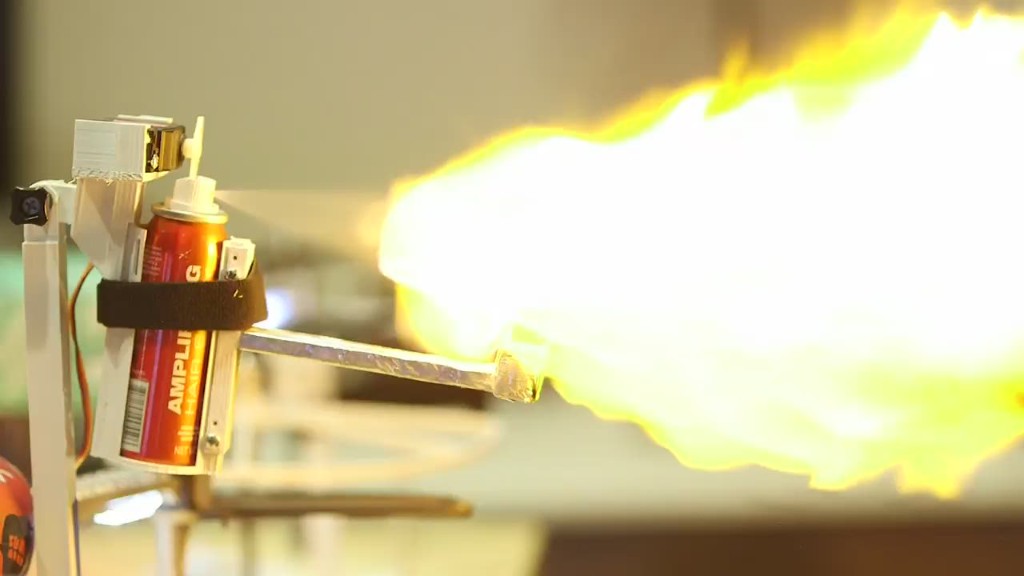 Rules currently require anyone who wants to fly a commercial drone to get permission from the FAA, which is difficult to obtain. The FAA proposed another set of rules in February, which have yet to take effect, to allow drone flights. But operators must be able to see the drone while flying it. The rules also limit drone use in populated areas.
While the proposed rules would loosen existing restrictions, private industry has been pushing for even more freedom to use drones. Amazon (AMZN), which wants to use drones to make deliveries, has been particularly critical of the rules proposed in February.
Amazon had no comment on the FAA's announcement Wednesday.
Related: Is this drone maker worth $10 billion?
The FAA needs to partner with private industry in order to come up with the best possible rules for drone use, said Transportation Secretary Anthony Foxx.
"We can't operate in a vacuum," said Foxx. "We'll get to our goal of safe, widespread [drone] integration more quickly by leveraging the resources and expertise of the industry."