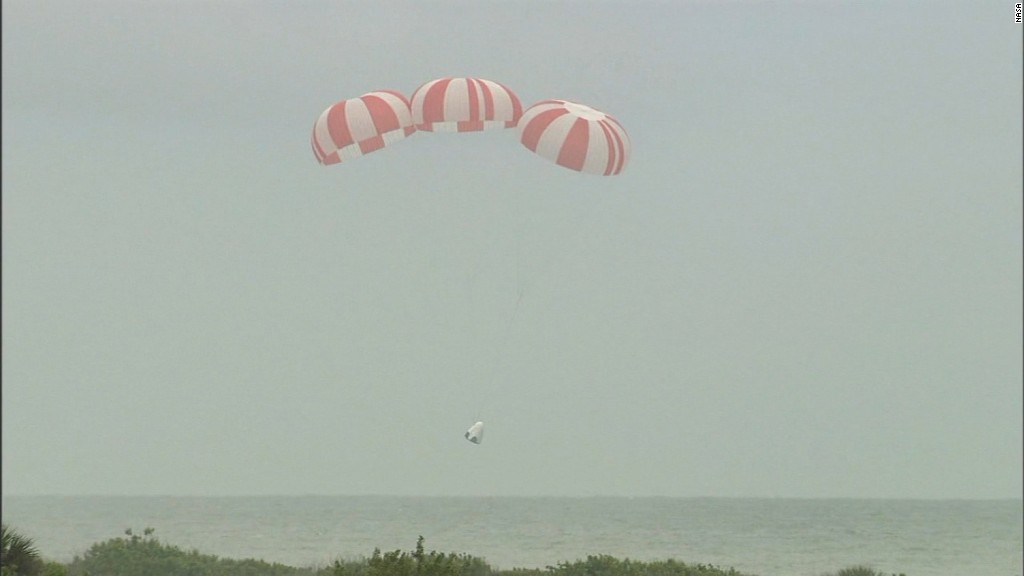 It worked.
SpaceX performed a two minute test of its Dragon space capsule Wednesday morning, completing a key step toward its plan to carry astronauts for NASA by 2017.
The space capsule and its "trunk," which attaches to the bottom of the capsule, blasted off of a launch pad at Cape Canaveral. The two pieces quickly separated, and the capsule splashed down in the ocean about a mile off shore.
SpaceX says its system provides greater safety for astronauts in case of a rocket malfunction than other manned spacecraft. It's designed to use eight rocket engines to get the capsule 100 meters away from the rocket in just two seconds, and a half-kilometer away within five seconds. Unlike previous abort systems, it can provide an escape anytime during the spacecraft's trip to orbit, rather than just in the first few minutes of the flight, as NASA's abort systems were designed to do.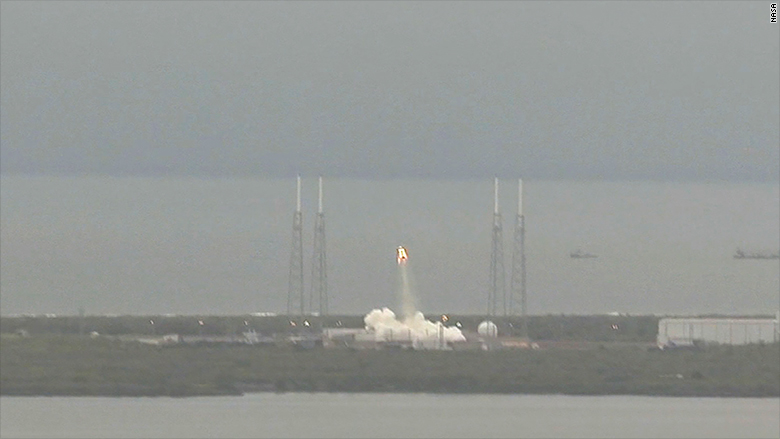 Related: SpaceX gets $1 billion from Google and Fidelity
The company, run by Tesla Motors (TSLA) CEO Elon Musk, is one of two working to develop the next generation of space craft to carry U.S. astronauts to and from the International Space Station. Boeing (BA) is the other company working on a spacecraft.
SpaceX is already hauling supplies to the space station using its Falcon 9 rocket and Dragon capsule, but it has yet to carry passengers.
The company will now pore over telemetry data accumulated during the flight.
SpaceX has also been performing tests trying to get its Falcon rocket to land upright on a platform in the middle of the ocean. It wants to be able create a reusable rocket in order to greatly reduce the cost of space flight.