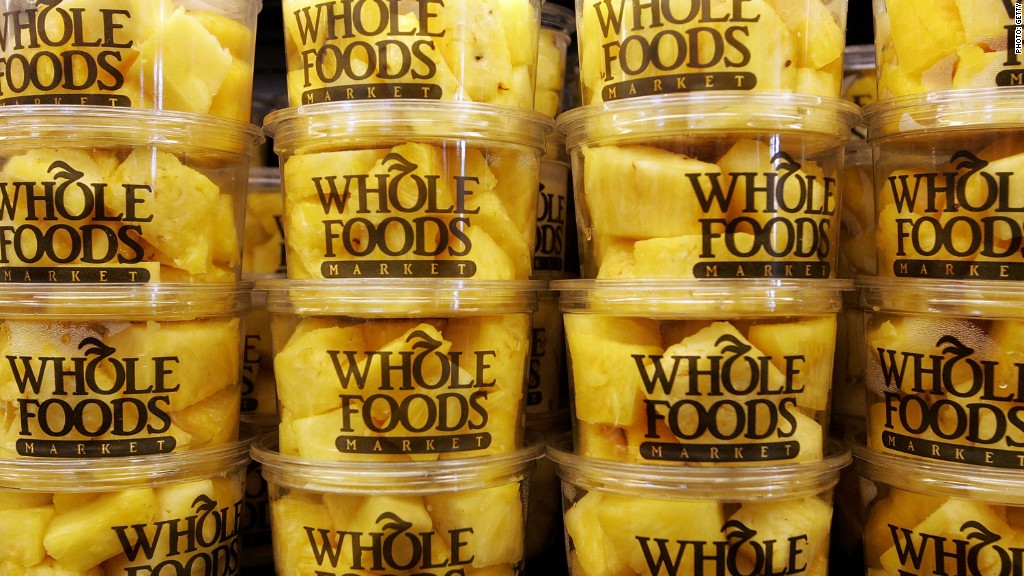 Whole Foods is gearing up to open a new, lower-cost chain of stores next year aimed at younger shoppers.
The new chain will cost less to operate, but be "hip, cool, and technology-oriented," CEO John Mackey said on a conference call. The idea is to stock cheaper goods that will attract cost-conscious buyers, while maintaining the company's quality standards.
Whole Foods (WFM), a pioneer in high-end groceries, continues to open new stores every year. But the company -- which some refer to as "Whole Paycheck" -- has sought to diversify as more competitors pile into the market.
"We've been so successful that we've actually bred a lot more competition and everyone is jumping on the natural and organic food bandwagon, and that's really, frankly, due to our success," Mackey said. "You have to be willing to evolve with the marketplace ... to serve your customers."
Whole Foods is currently negotiating leases for the new stores, but Mackey declined to give the name and number of stores planned. He said the company would announce more details by early September.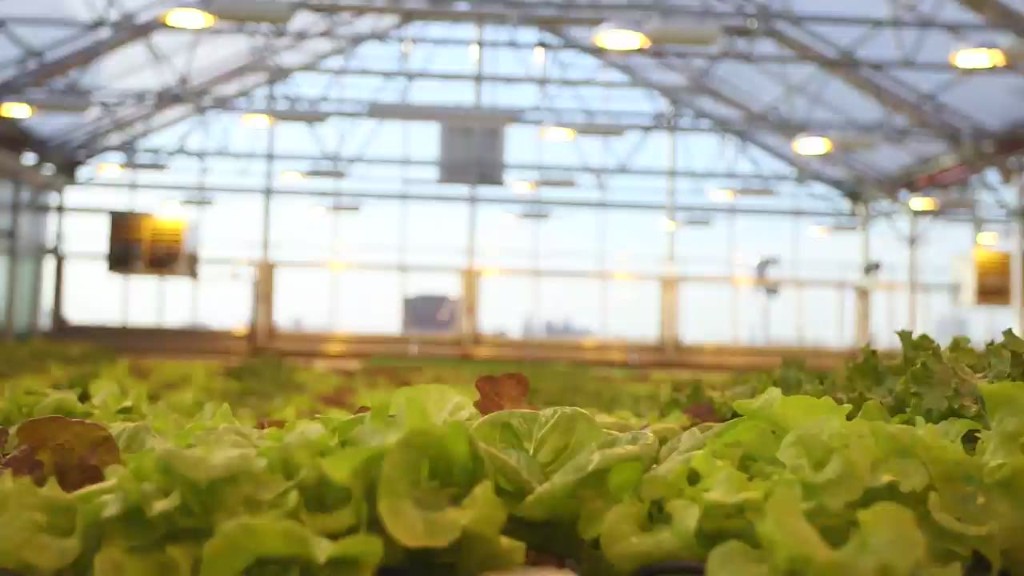 The company announced quarterly earnings on Wednesday. Same-store sales grew by 3.6%, and overall sales jumped 10% to a record $3.6 billion. But investors were expecting better figures, sending the stock down by more than 11% in New York after-hours trading.
Whole Foods currently operates 417 stores and plans to open 23 new ones this year. The company said it expects sales growth this year of more than 9%, and same-store sales growth in the low to mid-single digits.