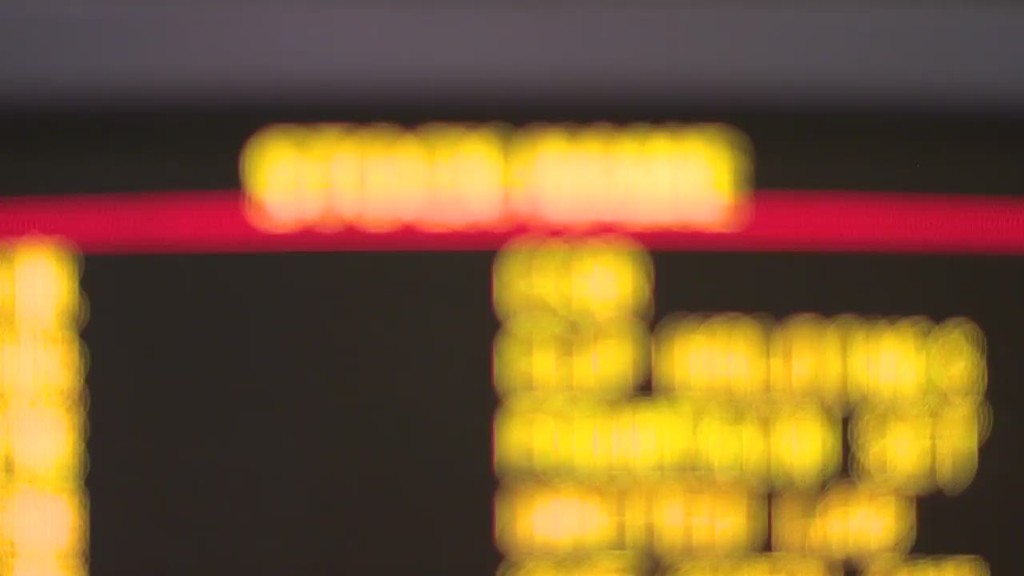 Chinese investors have been shaken from their state of prolonged euphoria this week by worries over the strength of the country's remarkable stocks rally.
While the Shanghai Composite gained 2.3% on Friday, the benchmark index has suffered from a series of white-knuckle drops in recent days. The market is down by more than 5% this week, and is perilously close to entering correction territory.
For investors, the pullback is a major reality check. The Shanghai stock market has more than doubled over the past 16 months to its highest levels in six years. The Shenzhen Composite, which is heavy on tech stocks, has added 115% in just 12 months.
Some observers have been using the "bubble" word for months. Still, the Shanghai Composite has powered on, gaining more than 28% since Jan. 1. By comparison, the S&P 500 is flat over the same time period.
Related: Emerging market stocks are surging
Experts remain puzzled by the stock boom. China's economy is going through a cooling off period, with growth now at its weakest pace since 2009. Corporate profits are actually lower than a year ago.
In other words, exuberance for Chinese stocks isn't being backed up by fundamentals. Instead, it appears the market is being carried higher by various forms of government stimulus and investor frenzy.
"The rise in Chinese equities is being driven by forces other than much more positive expectations of companies' prospects," said Alessandro Theiss of Oxford Economics.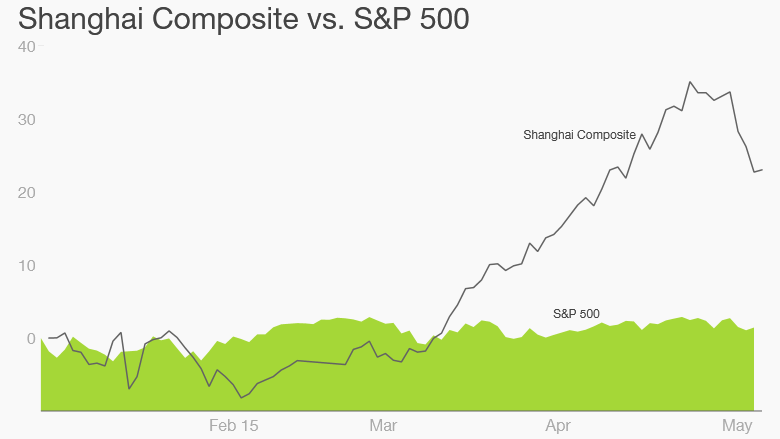 In recent years, people in China -- who tend to save significantly more than their Western counterparts -- sunk their excess savings into the real estate market. Now that the housing market is deflating, investors are turning to the stock market.
Of particular concern is an explosion in margin buying -- the practice of buying stocks with borrowed money.
According to Oxford Economics, 86% more margin accounts were opened in 2014 compared to the previous year. In December alone, 700,000 new accounts were created. The vast majority were opened by unsophisticated retail investors.
In recent months, authorities have tried to control the growing risks posed by margin trading by placing new restrictions on brokerages. Still, the market could be poised for a significant correction.
"It is easy to imagine a scenario where negative headlines about economic growth and company earnings spark a sell-off," Theiss said. "This in turn might trigger a collapse in equity prices as investors struggling to repay their margin debt are forced to offload their equity holdings."
-- Matt Egan contributed reporting.