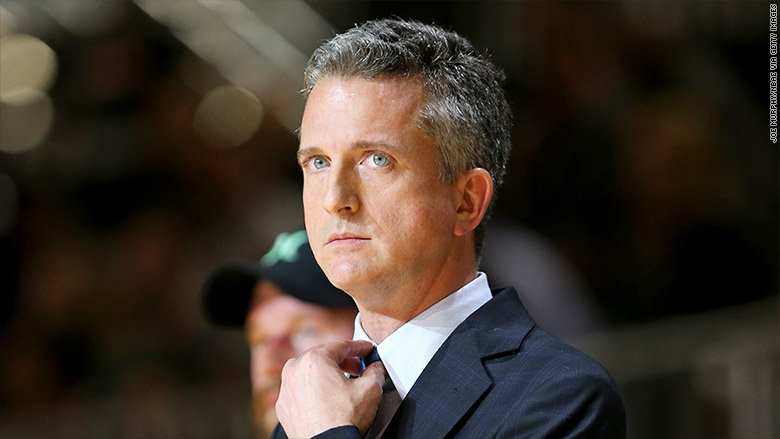 After months of rumors, it's official: Bill Simmons is leaving ESPN.
"I decided today that we are not going to renew Bill Simmons' contract. We have been in negotiations and it was clear it was time to move on," ESPN president John Skipper said in a statement.
Simmons has been with the sports network since 2001, and is one of its most well known personalities.
He was instrumental in creating the network's successful documentary series, "30 for 30," and hosted the popular weekly podcast, "The B.S. Report."
"ESPN's relationship with Bill has been mutually beneficial - he has produced great content for us for many years, and ESPN has provided him many new opportunities to spread his wings," Skipper said. "We wish Bill continued success as he plans his next chapter.
Skipper added that ESPN remains committed to Grantland, the ESPN-owned website Simmons founded, but that Simmons will no longer work there.
According to the New York Times, which first broke the story on Friday, the contract terms that separated Simmons and the network were "about more than money."
Related: #FreeSimmons: Twitter reacts to Bill Simmons suspension
ESPN declined to add to Skipper's statement.
Simmons and ESPN, while building a big brand together, have bumped heads in the past.
The network suspended the sports commentator for remarks he made in September about NFL Commissioner Roger Goodell during the Ray Rice scandal.
The three week suspension angered Simmons fans, who went online to criticize the network using the hashtag "#FreeSimmons."
On top of all this, ESPN is holding its annual upfront next week, a presentation where networks sell ad time to companies in advance.
With the news about Simmons, the presentation will be a must-see event for anyone wondering what's next.
Simmons' Twitter account, which is usually lively, has been silent since the news of his departure was released.