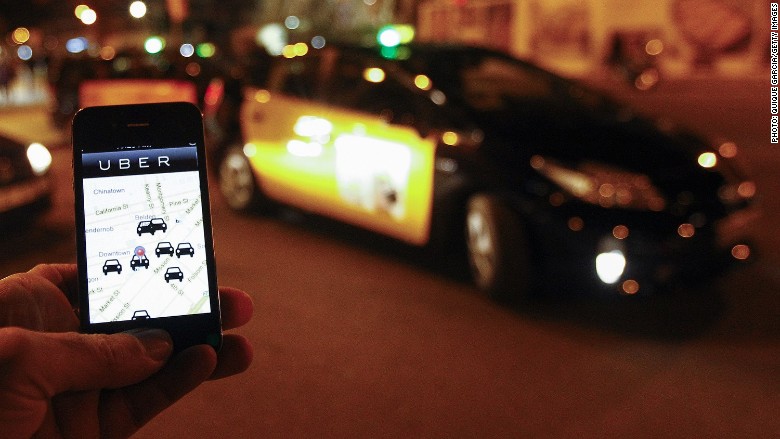 Who would have thought digital maps could be worth so much!
Uber, BMW, Audi and Mercedes-Benz are all reportedly looking to pay billions to buy Nokia's mapping unit.
The business division -- called Here -- is considered a leader in navigation, mapping and location intelligence. The technology is used in car dashboards and smartphone apps, and the maps cover roughly 200 countries.
The New York Times reported Thursday that Uber made a bid worth as much as $3 billion to buy the Nokia unit.
Shares in Nokia (NOK) jumped by roughly 3% Friday in reaction to the report.
Related: Nokia is paving the way for driverless cars
Meanwhile, German automakers BMW, Audi and Mercedes-Benz are looking to team up to submit a formal bid, according to a report in The Wall Street Journal.
Nokia announced last month that it was considering a sale of the mapping unit. But it wouldn't provide any comment when contacted by CNNMoney.
Uber, Audi and Mercedes-Benz also refused to comment.
BMW did not immediately return requests for comment.
Related: Check out the newest 'hypercar' from Finland
The Nokia mapping technology is used by many automakers.
According to the Nokia website, its maps can be found in roughly 80% of cars with integrated in-dash navigation systems in North America and Europe.
Analysts seem confident that Nokia will get a good price if and when it sells the division.
"We believe the price is likely to be north of €3 billion," said equity analysts at the research firm Liberum. That €3 billion translates into roughly $3.4 billion.
Eleni Marouli, a senior analyst at IHS, also thinks the unit is worth significantly more than $3 billion.
Marouli points out that Uber is probably keen to buy the Nokia unit to reduce its dependence on Google (GOOG) Maps.
Marouli also notes that Nokia's maps are great for places like India where people don't have steady web connections, since you can download the Nokia maps and use them offline.
Related: Self-driving semi hits the road
Nokia is also in the midst of other major business transactions.
The company is buying Alcatel-Lucent in an all-stock deal that values the French firm at €15.6 billion ($17.6 billion). The combined company will be called Nokia Corporation, with headquarters in Finland.