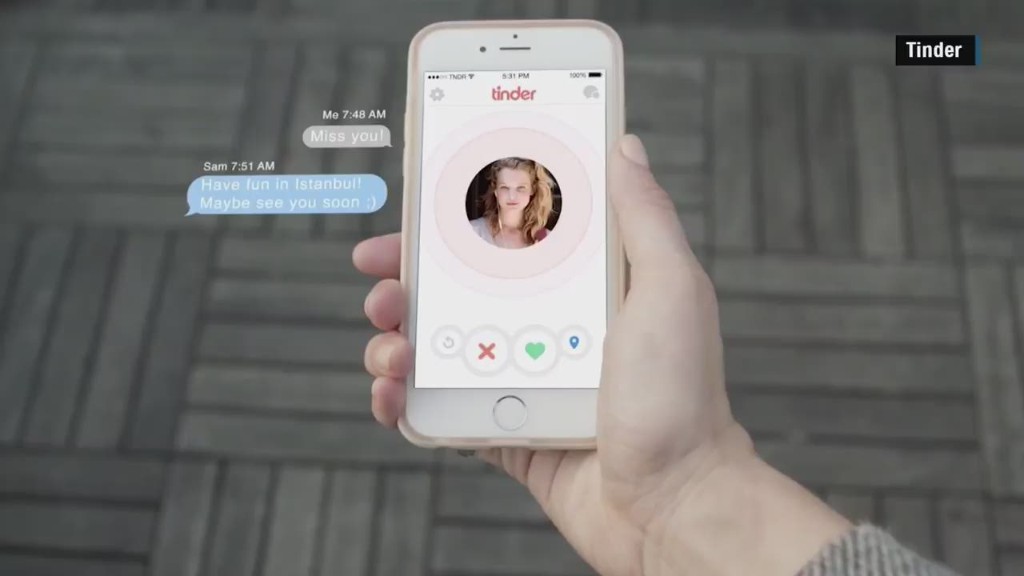 It's either an "indecent proposal" or a smart marketing gimmick. The dating app for rich and attractive people Luxy is offering an affluent California city $3.45 million to rename itself "Luxy U.S.A."
Hidden Hills, home to celebrities like the Kardashians, Miley Cyrus and Jennifer Lopez, got the offer from Luxy last week.
"The $3.45 million is a starting point to get the city to talk with us. We're willing to go higher," said Luxy spokesman Darren Shuster.
Luxy isn't new to controversy and gimmicks.
The app launched 6 months ago with the unapologetic message that it is like "Tinder without the poor people." It also bills itself as the place to meet "successful & attractive millionaires."
If Hidden Hills bites, it would become the first app-sponsored town in America.
Related: Luxy -- it's the Tinder app for snobs
There have been other towns that have renamed themselves after companies and brands. Topeka, Kansas renamed itself Googl (GOOG)for a month and Halfway, Ore. renamed itself halfway.com during the 1990s dot.com boom.
Luxy wants its name to be in effect for 10 years. "It's a stretch but we can negotiate on that," said Shuster.
It would also want Hidden Hills City Hall renamed as "Luxy City Hall" for five years and one of the city's main roads renamed "Kardashian Road."
So far, the city hasn't responded to Luxy's proposal. "I'm driving over to City Hall today to see if I can push the conversation in person," said Shuster.
Since its launch, the app has grown to 135,000 active users. Luxy claims they include celebrities, producers, entrepreneurs, athletes, investors, who use it at least five times a week. Each user must meet the income criterion of $200,000 and above, which is verified through tax returns.
"We have a celebrity sign up three months ago who was in the TV series "Californication," said Shuster.
"We are really for the top 1%," said Shuster. "We want them to match according to economic status and other commonalities."
Related: Love Inc. How tech has changed the dating game
Luxy's founder identifies himself only as Tim T.
Why the anonymity? "It's because of all the hate mail he's gotten," said Shuster. He conceded that Tim T. is a young tech entrepreneur from Silicon Valley. "People in the Valley would know him," he said.
If Hidden Valley passes on the offer, Luxy will take it elsewhere.
"This is just the beginning," said Shuster. "Texas is next. We can't wait too long. There are other cities who might want the publicity and the money more."