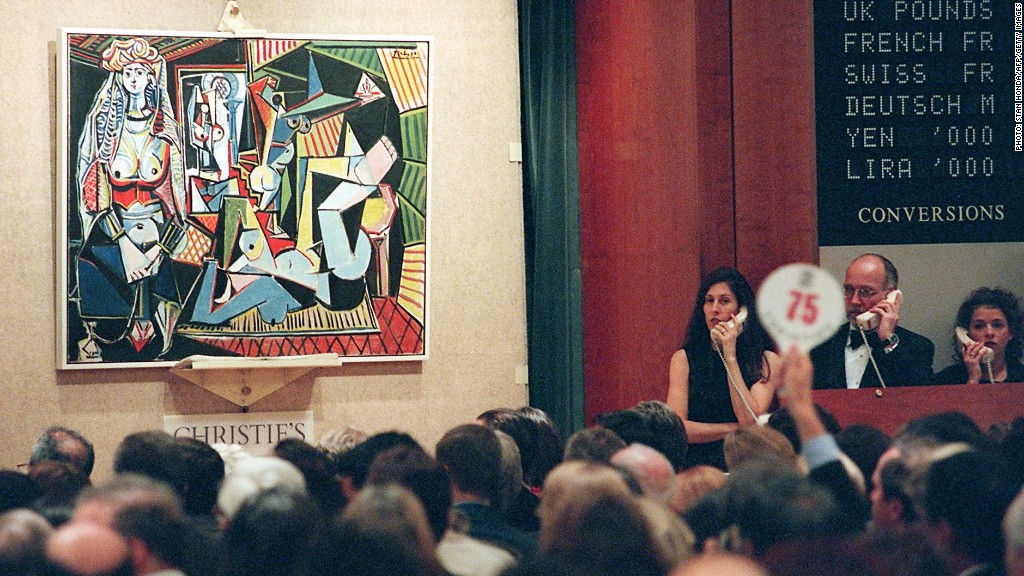 A painting by Pablo Picasso could set a new record for the most expensive art work ever sold.
The masterwork, "Les femmes d'Alger (Version "O")," goes under the hammer Monday at Christie's in New York.
The auction house estimates it will sell for $140 million. However, Picasso's most famous paintings are in high demand and usually sell for a much higher price than the estimate.
The Picasso is the centerpiece of a highly-anticipated sale of contemporary art on Monday and Wednesday. All told, up to $2.5 billion worth of art is expected to be sold, according to Philip Hoffman, chief executive of the Fine Art Fund Group, a global art investment house.
"All the world's art collectors are going to be either on the phone or in New York next week," said Hoffman. "This is a magnificent Picasso. It's very large and impressive. It will be a real status picture for a large collector."
Currently, the most expensive art work ever sold at auction is Francis Bacon's "Three Studies of Lucian Freud" for $142 million in 2013. That series of three portraits was expected to get just $85 million before it sold.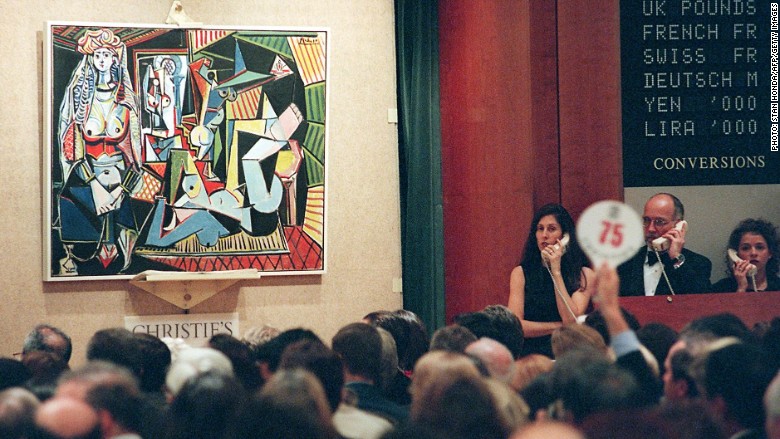 Picasso's "Les femmes d'Alger," ("The women of Algiers") was last sold for $31.9 million in 1997 at an auction.
The painting has been sold privately since then, but Christie's said the current owner remains anonymous.
"One can arguably say that this is the single most important painting by Picasso to remain in private hands," said Olivier Camu, Christie's deputy chairman of impressionist and modern art.
Picasso painted it in 1955 as an homage to his friend and rival, Henri Matisse, the French impressionist who died in 1954.
Related: Wealthy investors flock to art market funds
The portrait of nude courtesans, a common theme for Picasso, is painted in bright colors and abstract shapes.
Hoffman expects this week's auction to be one of the richest on record. He said collectors are feeling flush thanks to improving economic conditions and the booming stock market.
"Buyers are prepared to spend serious money because they're making serious money," he said. "Right now is perfect time to sell art."