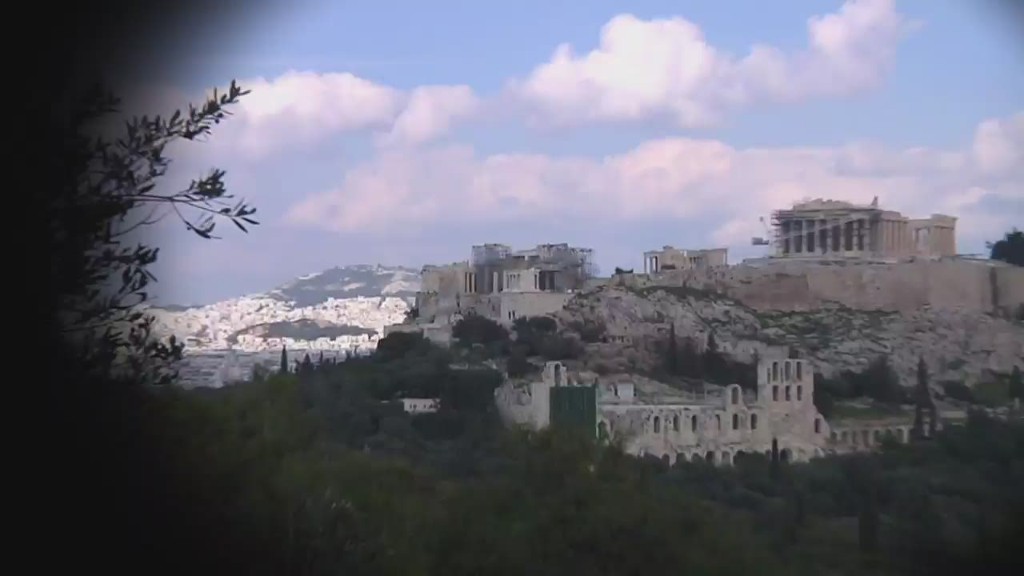 Finally, some positive news about Greece.
After months of unproductive -- and occasionally undiplomatic -- exchanges with its creditors, the Greek government is finally inching toward a deal that would unlock the billions of euros in bailout funds it so desperately needs to avoid crashing out of the euro.
Here are three reasons to breathe (slightly) more easily:
1. Progress in talks
European finance ministers welcomed progress over the past two weeks in the negotiations with Greece, and noted a new spirit of constructive engagement.
"We note that the reorganization and streamlining of working procedures has made an acceleration [of the talks] possible, and has contributed to a more substantial discussion," they said in a statement on Monday.
Greece reshuffled its negotiating team in late April, giving a more prominent role to Euclid Tsakalotos -- a respected economist and diplomat -- alongside feisty Finance Minister Yanis Varoufakis.
2. Payments made
The Greek finance ministry has given the order to make an interest payment of 750 million euros ($836 million) to the International Monetary Fund on Tuesday. There had been speculation that without a deal on Monday to release the remainder of its bailout cash, Greece would struggle to make the payment.
A missed payment to the IMF would not have triggered immediate default but could have sparked a flight of cash, putting even more strain on the country's banking system and economy.
Greece also made a much smaller payment -- 220,000 euros -- to Europe's bailout fund on Monday.
"It's important that Greece continues to pay on time," said Klaus Regling, head of the bailout fund. "The non-payment of small amounts would have similar legal effect to non-payment of large amounts."
3. Breathing room
Signs of progress, and Monday's repayments, have won Greece another few weeks to finalize a deal with its European creditors and the IMF. The next big interest payment to the IMF -- 300 million euros -- is not due until June 5.
But the heat is still on. The bailout will fall apart, leaving Greece without access to cash, if there's no deal on economic reforms by the end of June.
And there are still big differences between Greece and its creditors on pensions and the labor market, areas where compromise with the fiercely anti-austerity government will be hardest to reach. All the while, Greece has to keep paying wages and pensions as cash runs short.
"We have a joint interest to get that agreement as quickly as possible," said Dutch finance minister Jeroen Dijsselbloem. "Hopefully, we reach agreement before time runs out, or before money runs out -- that is our joint goal."
- CNN's Chris Liakos contributed to this article