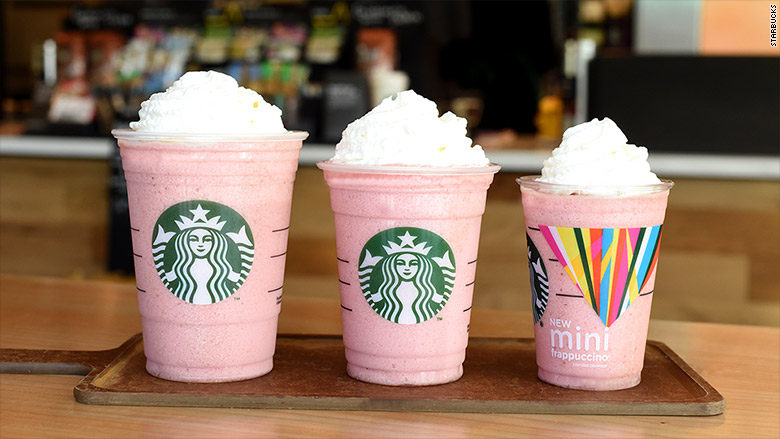 Starbucks is introducing a new drink to its extensive menu of Frappuccinos: the mini frapp.
The 10-ounce mini is the smallest size of Frappuccino, a sweet icy drink that comes in venti, grande and tall.
The company seems to be catering to health-conscious customers with a sweet tooth. The mini varies in caloric content, from 120 calories for the standard version, to 60 calories for the nonfat, less sugary version.
Starbucks (SBUX) says that the mini frapp is a temporary delicacy that is "in stores now, but not for long."
The next largest size is the 12 ounce frapp.